Saturday March 9th, 2024 - 7:30PM
Location : Big Laugh Comedy Club Fort Worth - Big Room Fort Worth, TX
If you get to the end of the week and think, "What am I going to do that is so much fun this weekend that everyone will get jealous?"

You turned to the right place. One of the most talented comedians in the game is coming for an unforgettable weekend in Fort Worth, TX. Brendan Schaub aka Mr. Thiccc himself is coming to Big Laugh Comedy Club to leave you laughing so hard you walk away with a 6 pack abs.

You don't want to miss out on this memorable weekend. Grab a friend, your family, or a stranger off the street and get your tickets today!
Doors at 6:30pm | Show starts at 7:30pm
---
Watch Brendan
---
More About Brendan
Brendan Schaub is a stand-up comic, podcast host, and TV personality, the Thiccc boy himself currently hosts some of the most well known shows in the space, on his podcast network Thicccboy. Includes the hit series Food Truck Diaries, Calabasas Fight Companion, The Schaub Show, and the Fighter and the Kid which has been a hit for over 10 yrs. Not to mention Brendan is the co host of the Golden hour podcast. Schaub recorded his first one-hour comedy special You'd Be Surprised in 2019 with Showtime. His highly anticipated sophomore special debuted in 2022 Gringo Papi, which was viewed over 2 million times. Schaub can been seen on Comedy Central's This is Not Happening, Comedy Central 100 Best Roast, MTV Ridiculousness with Rob Dyrdek (holds the record for most appearances as a guest 8X), Hot Box'n with Mike Tyson and is a regular on Joe Rogan's widely popular JRE podcast. On top of all this Brendan is on a nationwide comedy tour.
---
Ticket Info
- Tickets are sold individually
- You can pick your tickets and the table you will be seated at
- Next to each ticket is a layout of the venue and where your tickets will be located
- This event is 18 and up, valid ID required
- There are no refunds
- No heckling or videos during the show, if you can't play nicely you will be asked to leave
- No backpacks or other large bags
- No animals allowed in venue
- There is absolutely NO VIDEO RECORDING whatsoever
- If you don't show up 20 MINUTES after the show time, you will forfeit your tickets
- Make sure to have fun and be respectful during the show
Grab your tickets before you are stuck wishing you had. Get them now!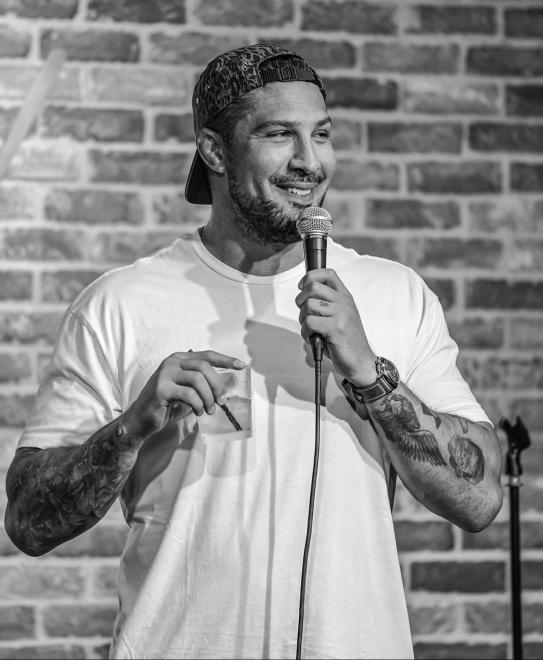 ×
Requirements :
ALL SALES ARE FINAL