Friday November 11th, 2022 - 10:00PM
Location : Hyena's Comedy Club Fort Worth, TX
There are some shows you should never miss. This is one of them. Why?

Because you are not only getting one killer, but two killers performing together. Jamie Kilstein and Mike Eaton are coming to bring you all the laughs in a packed weekend. Both guys are blowing up in the comedy world.

Jamie has been on the Joe Rogan Experience, the Legion of Skanks podcast and more. He is headlining clubs all around the country. He has worked with all the major comedians in the country including Duncan Trussell, Luis Gomez and more.

Mike Eaton just released his special on YouTube with huge praises from fans across the world and comedians. Mike has opened for Louis CK, Jonathan Kite, Michael Yo and more. He has a hit podcast called Highly Social on the Drink Bros Network.

You don't want to miss these killers on one show. Get your tickets now.
Watch Jamie Kilstein
Watch Mike Eaton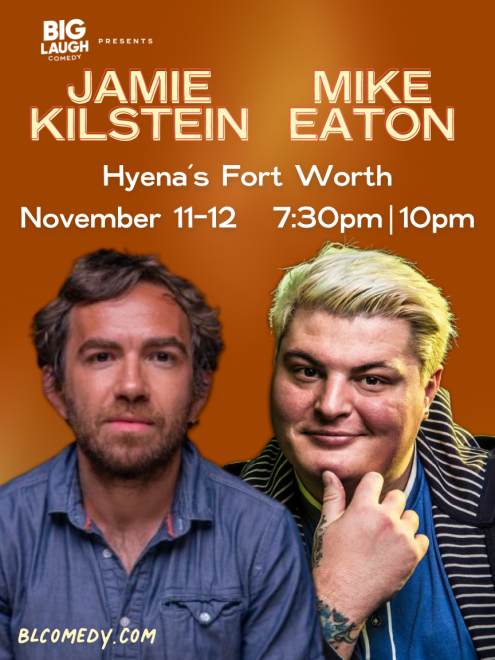 ×
Requirements :
ALL SALES ARE FINAL