Friday November 10th, 2023 - 9:30PM
Location : Big Laugh Comedy Club Fort Worth - Small Room Fort Worth, TX
There are levels to comedy. And if you are looking for a comedy who is on the way to the top, youhave turned to the right place.

We have one of the funniest young and rising comedians coming to Fort Worth to make you laugh so hard, you are going to leave with Instagram worthy abs.
This show is guarantee to make your week, if not year. This your opportunity to create a memory you'll never forget. I mean howmany times can you say you saw that person before they hit major fame.

Jourdain Fisher is coming to Fort Worth to put y'all in tears. Jourdain is on his way to stardom. He had the best comedy album in the last 5 years. He has been touring the country, he's all over the internet, and he's been on The Tonight Show. You really don't want to miss Jourdain.

So, grab your friends, a date, a significant other or all of the above and get your tickets now.
Doors at 9:00pm | Show starts at 9:30pm
---
Watch Jourdain
---
More About Jourdain
Jourdain Fisher has got it all. He is a hilarious comedian, writer, and actor. Since becoming a comedian at the age of 17, Jourdain has found enough success to keep him from working at his family's funeral home business in North Carolina and his star is only rising.
In 2015 he moved to New York City and quickly started working major clubs within the scene. He's a regular at the world famous Comedy Cellar and New York Comedy Club.
Jourdain has gained attention on social media platforms with numerous viral clips racking up millions of views on TikTok and Instagram. He has performed on Comedy Central and in 2018 he made his late night TV debut on The Tonight Show starring Jimmy Fallon where he received a standing ovation.
In fact, his performance on The Tonight Show went so well that Jimmy hired him as a staff writer! He has also written for Viceland, Netflix and BET. He was a highlight at the prestigious Just For Laughs festival in Montreal as a New Face and was a finalist at Stand Up NBC, held in Los Angeles.
His debut Comedy Album "Good For You" can be found on all streaming platforms.
---
Ticket Info
- First come, first serve GA and Preferred seating
- There are no refunds
- This event is 18 and up, valid ID required
- If you don't show up 20 MINUTES after the scheduled show time, you will forfeit your tickets
- No heckling or videos during the show, if you can't play nicely you will be asked to leave
- There is absolutely NO VIDEO RECORDING whatsoever
- No backpacks or other large bags allowed in venue
- No animals allowed in venue
- Make sure to have fun and be respectful during the show
Grab your tickets before you are stuck wishing you had. Get them now!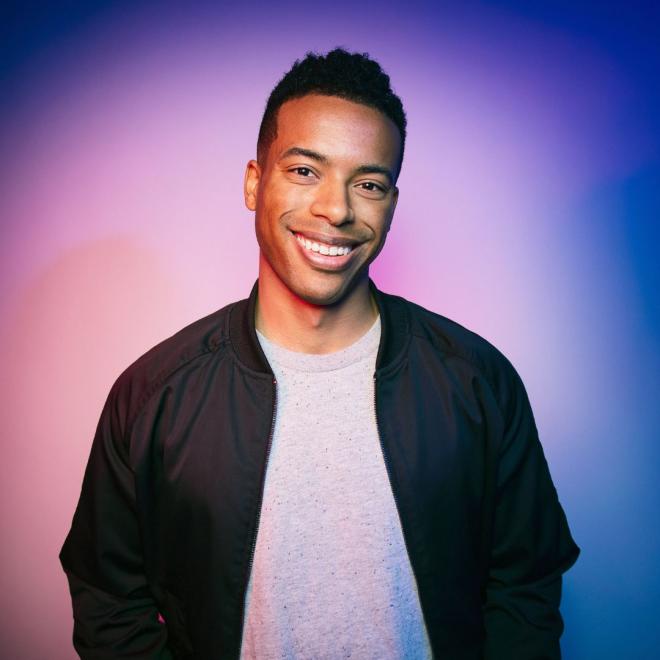 ×
Requirements :
ALL SALES ARE FINAL