Punch Line w/ Lauren Compton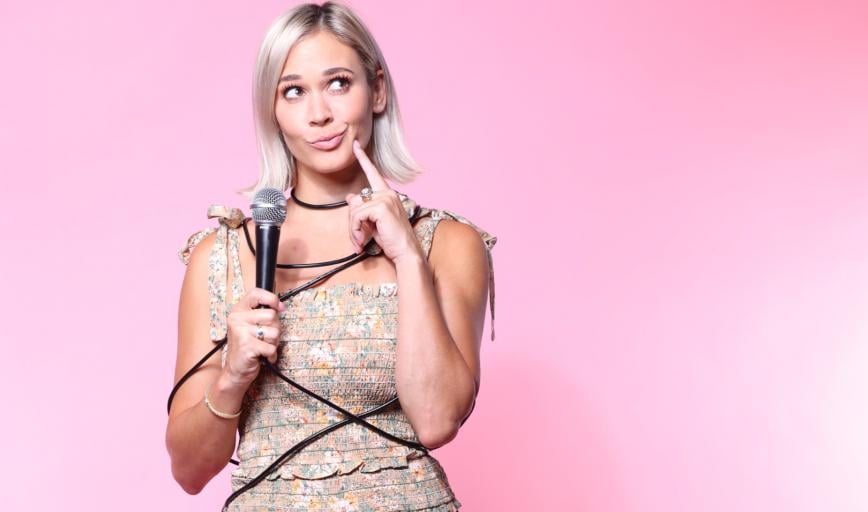 Punchlines hit hard. So hard that you could lose a tooth. But don't worry, this show doesn't promote violence. Just pure, unadulterated comedy.

Lauren Compton hosts this amazing comedy showcase filled with some of the best comedians in the world. Every show has a surprise guest. You never know who might show up, but what you do know is that you need to get your ass down to the show.

Grab your tickets now before you are left wishing you did.
Ticket Info
- Tickets are sold individually
- You can pick your tickets and the table you will be seated at
- Next to each ticket is a layout of the venue and where your tickets will be located
- This event is 21 and up, valid ID required
- There are no refunds sc
- No heckling or videos during the show, if you can't play nicely you will be asked to leave
- No backpacks or other large bags
- No animals allowed in venue
- There is absolutely NO VIDEO RECORDING whatsoever
- As you enter the venue, you are required to lock your phones in Yondr bags until the end of the show
- If you don't show up 20 MINUTES after the show time, you will forfeit your tickets
- Make sure to have fun and be respectful during the show
Grab your tickets before you are stuck wishing you had. Get them now!