A rite of passage in the comedy world is being a door guy at a comedy club.
They make connections with anyone walking through the front door, immerse themselves in the comedy world face first, and make themselves known by everyone at the club.
That's what The Door Guy Show at Vulcan Gas Company is showcasing this Saturday, September 24th at midnight.
Get to know the Vulcan Door Guys a little bit better in this set of interviews we did with them recently.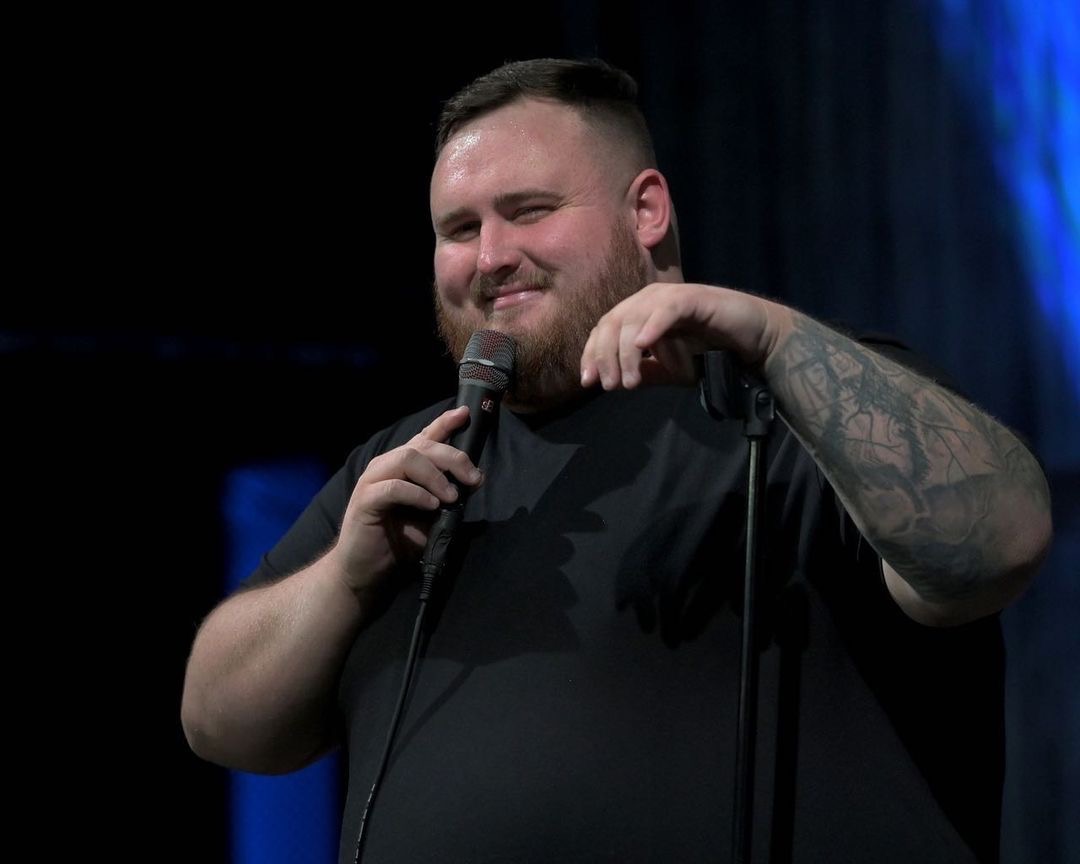 Tre Pack
IG: @Trepackcomedy
Twitter: Trepack
Which comedians influence you?
Living: Shane Gillis and Theo Von

Ever: Ralphie May and Patrice O'Neal
What got you started in comedy?
I was a theater major in college and there was a Girl I was dating in the theater department with me. When we were getting ready to finish school and looking at what was coming next our theater director lined up a bunch of auditions for me but told her she should go check out an open mic. We broke up, I got pissed because I thought I was funnier than her, so I went and found an open mic and haven't done a stage play since.
When did you know you had to tell jokes?
I used to be a youth minister. On nights I would preach we would have to do sound check and I had to be constantly talking in to different mics and I never knew what I was supposed to say and I didn't want to run my sermon before it was time so I used to do Ron White's bits for the sound guys and they team that worked at the church. I knew I was suppose to be on stage and people laughing was way better than whatever I was preaching about.
Is everything allowed to be joked about?
Absolutely 100%. Patrice O'Neal has the best advice on this. Every joke that's ever been written and told has done so with the intent of making people laugh. Sometimes that works and sometimes it doesn't. But it's all from that same place.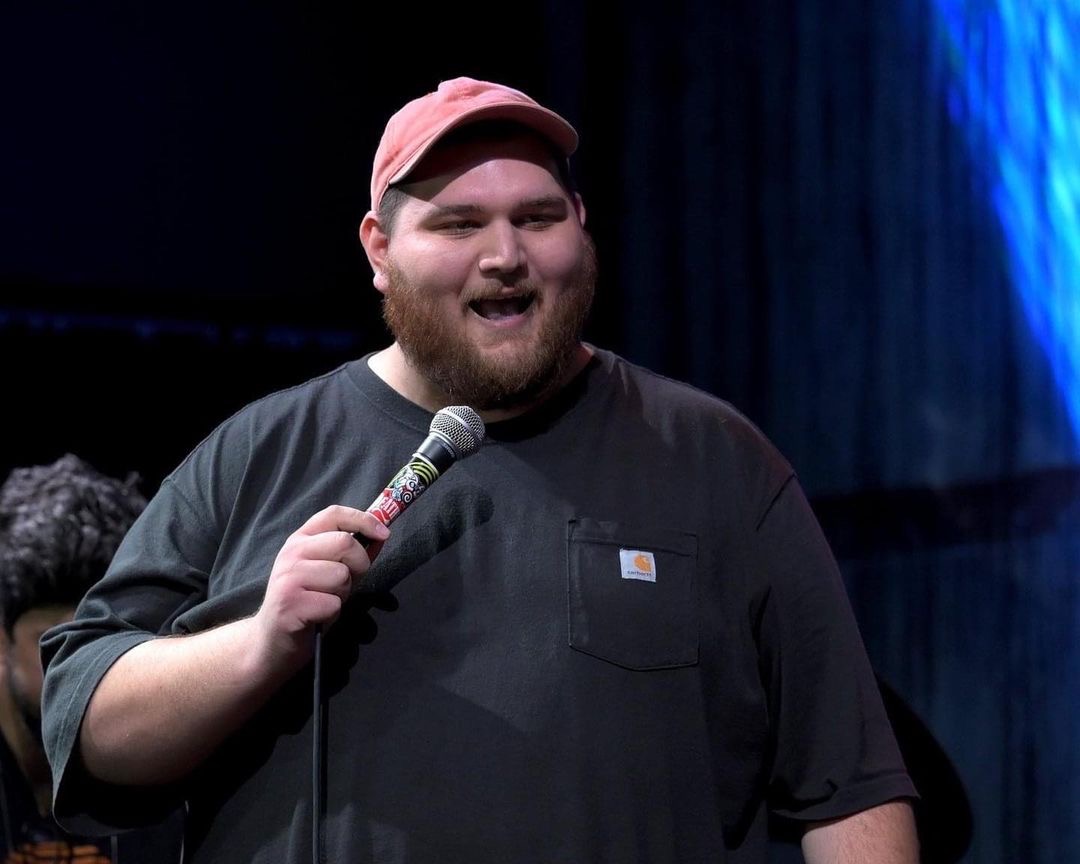 Darian Irwin
Podcast: Off the Phone
Which comedians influence you?
Eddie Izzard, Bill Burr, Ron White, Louis Ck
What's the worst gig you've ever done?
I once did a show in the bed of a pickup truck on the side of a busy road for people walking by on the sidewalk. It's the only time I considered that I may not be a comedian I may just be a homeless person.
Favorite song of all time?
Faster Horses by Tom T. Hall
If you could be sponsored by a company, who would it be?
Walmart
How long have you been doing comedy?
4 years
What did your family say when you told them you were becoming a comic?
I'm easily the least funny person in my immediate family. They think me doing comedy IS the joke.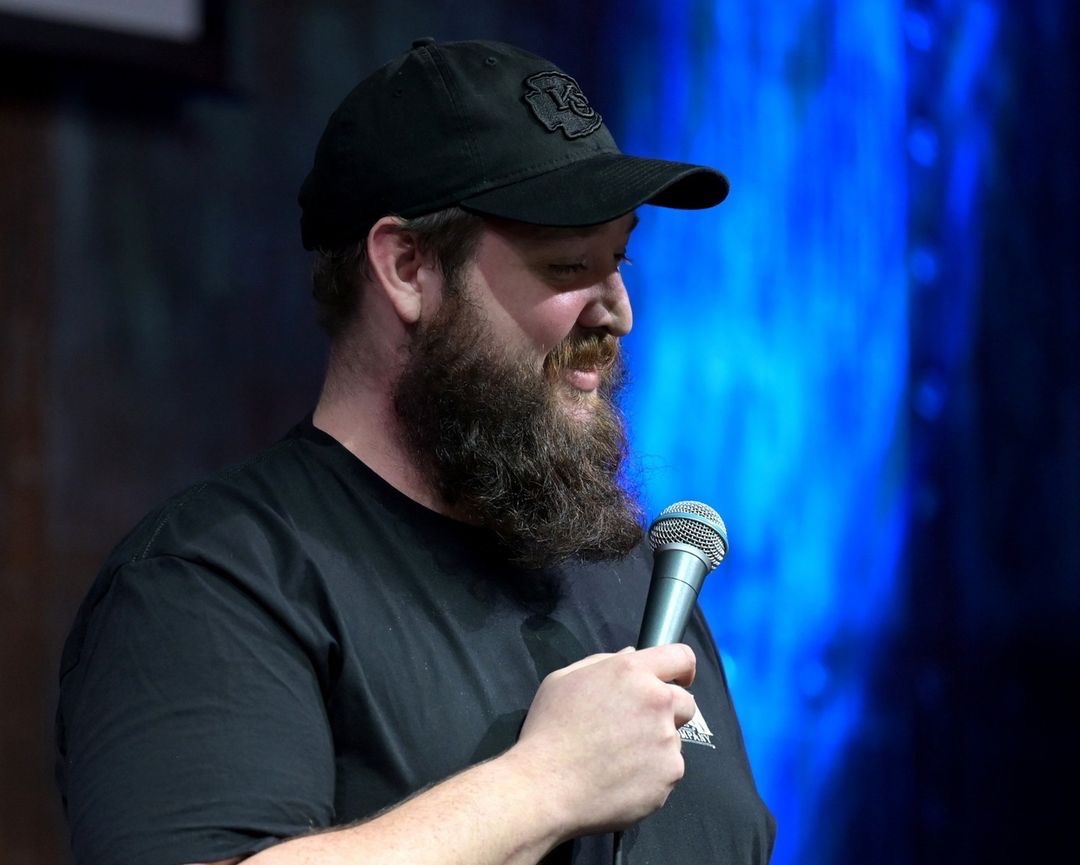 Monford Davis
Which comedians influence you?
Joey Diaz, Joe Rogan, Brody Stevens, Tony Hinchcliffe, Rod Man
What does success look like?
Not having a day job
Is everything allowed to be joked about?
Yes, and it's gotta be that way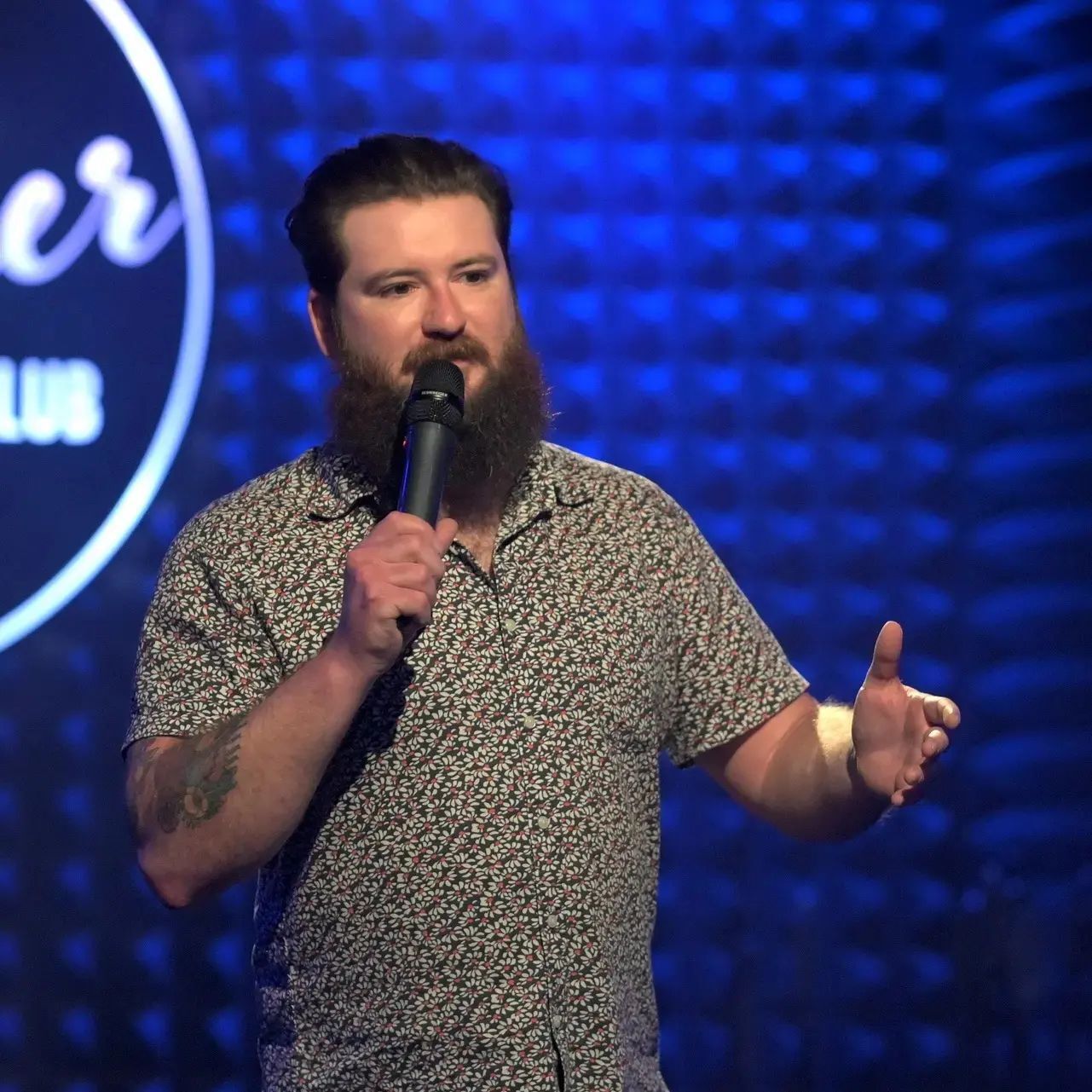 Mason Smith
What's the worst gig you've ever done?
I once got asked to do 10 min at my ex wife's uncles birthday party in a banquet hall.
What does success look like?
Paying my bills with comedy.
If you could be sponsored by a company, who would it be?
Miller lite
Favorite comedy movie of all time
Step Brothers
How long have you been doing comedy?
Almost 4 years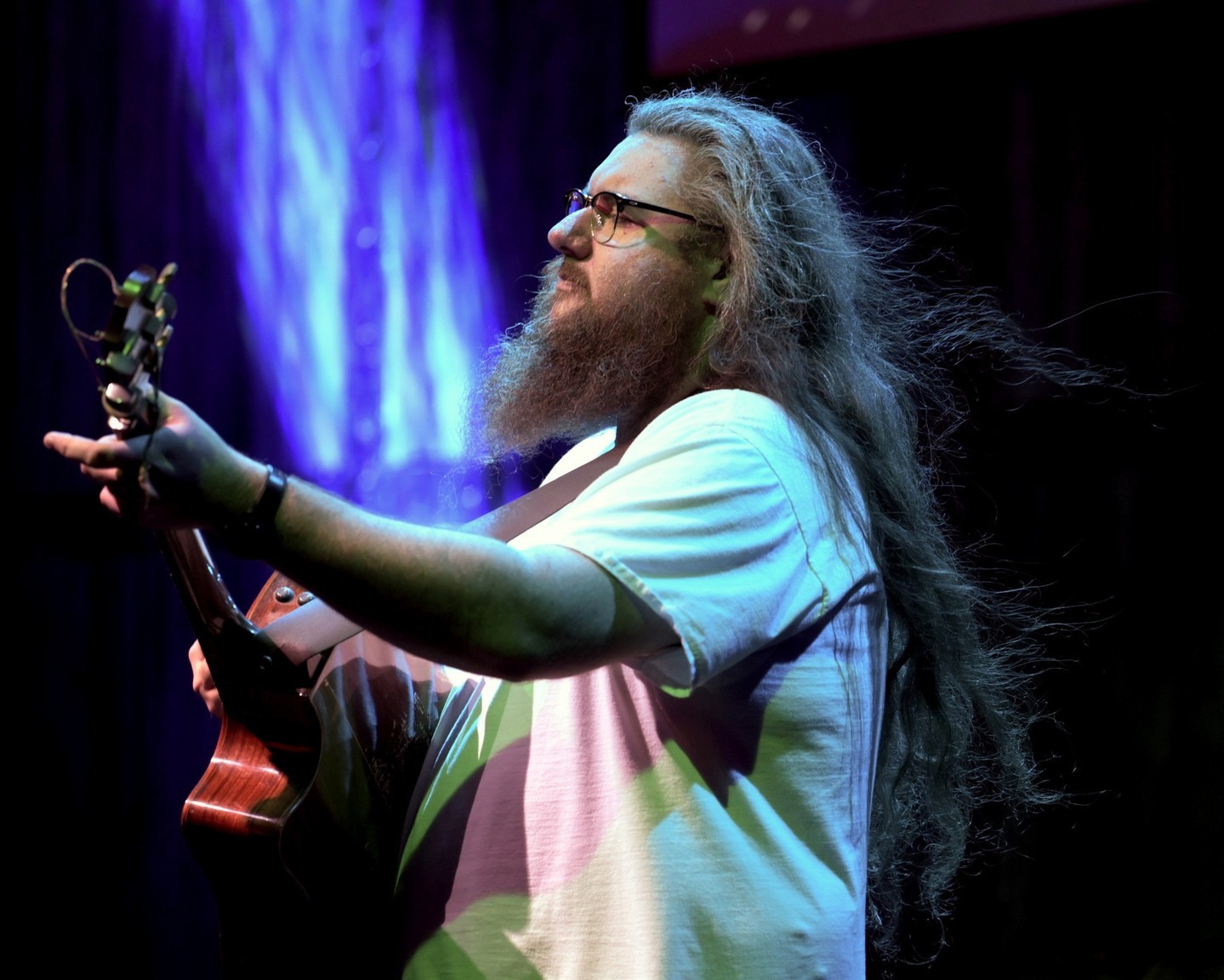 Kelsey Hudgins "Yonder"
IG: @yonderwizzerd
What got you started in comedy?
I've always tried to be funny. I was a class clown in school, and would talk to anybody they would sit me next to. So they eventually moved my desk over away from everybody which made me address the whole class. It was kinda my first stage. Then later in life after playing music for years, I got into Kill Tony and started doing minutes of standup between songs. One thing led to another and here we are.
What's the craziest thing that has happened to you in comedy?
Well, this is a continuous thing, but landing in the position that I'm in is easily the craziest thing. I got into Kill Tony in 2018 and ended up admin of the KT Discord "KillDiscord.com". After a year or so of this, Tony reached out to me on Twitter asking what it was. So we started talking online, then I connected with Redban over the pandemic in VR and we hit it off pretty good. He started telling me to get out of Myrtle Beach so I had planned to move to LA. Then when they decided to move to Austin, I banked a years worth of dollars in South Carolina and moved here. Since then I've gotten to meet literally almost all of my hero's through working the Vulcan and being connected to Redban and Tony. So long story, but that's the craziest thing that's happened.
What is your strongest skill in comedy?
I think it's being able to tell a joke that doesn't land, and move on. So many comics will tell a joke that doesn't do well and then get in their head, so every joke after falls flat. It's a useful tool to be able to just move past something that doesn't work, which is much easier for a one liner guy like myself.
Crowd work or stick to your set?
If it's a longer set, I personally like to just talk myself into my bits. The prepared jokes are great but people will feel more like they're part of the show and you'll end up being more memorable if you connect with the crowd and then drop a joke on them. If it's a shorter set, I'll get to the jokes.
What drives you nuts about your local comedy scene?
Honestly it's how unless you show up at every mic and do all the spots you're not really considered a comic by your peers. I hide it well, but I have crippling social anxiety. So being out when I'm not at work or on a show is a real challenge for me. Because of that, I don't think a lot of the comics in the area see me as a comic. I also know that it's more about the hang, than working out jokes, but I feel like hitting all the mics won't give you any real feedback on your material. Most of the crowd are comics who are going over their own notes, or they just don't want you to be funny because if you are, then you could be taking spots from them and they won't laugh. This one will probably get me in trouble.
Favorite comedy movie of all time?
Harlem Nights. Without a doubt. Cast of absolute murderers. I still belly laugh every time after all these years.
How long have you been doing comedy?
I've never really known how to answer this question, cause I've only been officially doing standup for around 3 years, but I've been on stage performing since I was 13 and I would always try to make the crowd laugh between songs.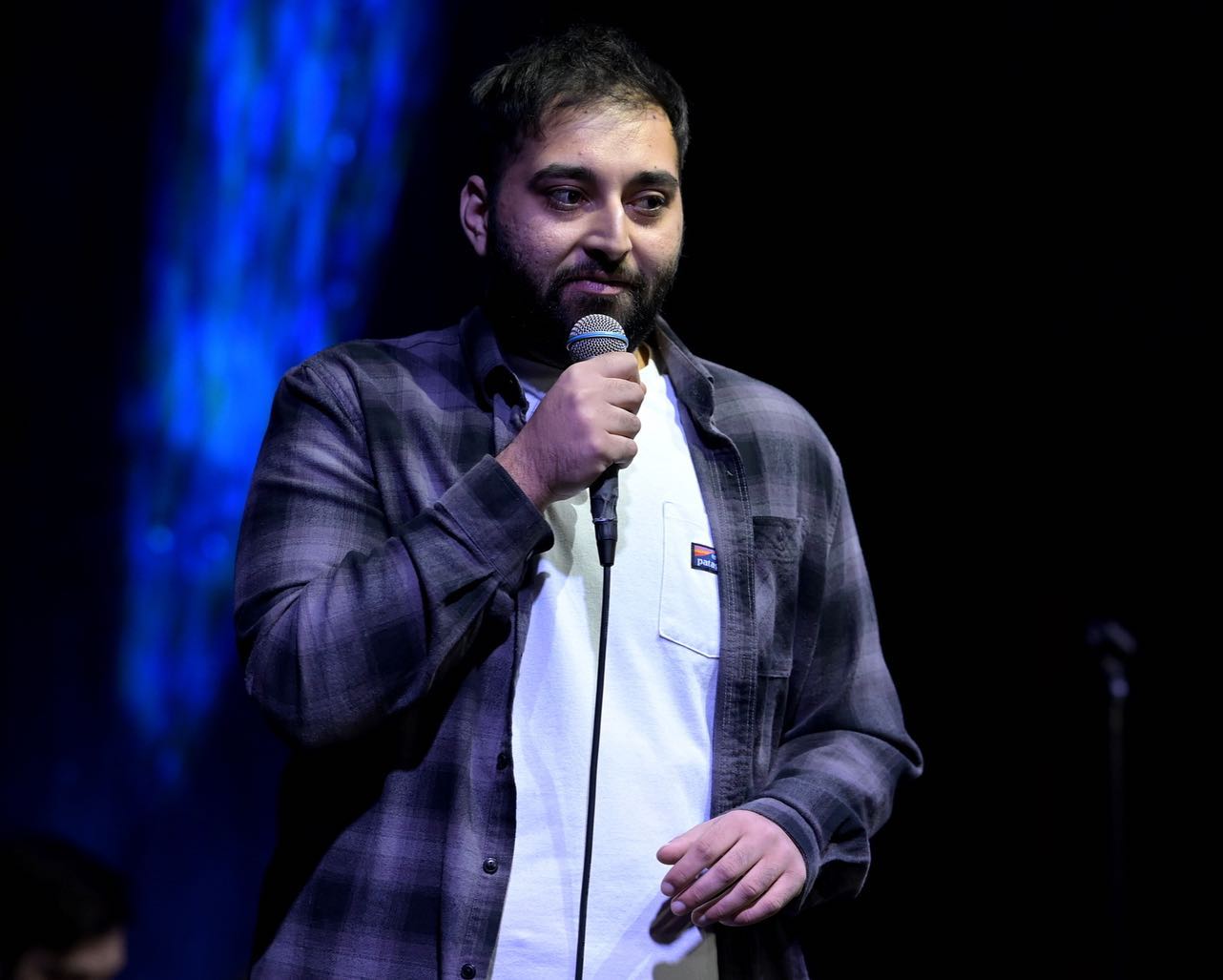 Fuzzy Khilji
IG: @fuzzykill
Which comedians influence you?
Daniel Tosh was the first comedian who ever made me want to do stand up. Today my biggest influences are Tim Robinson and Shane Gillis.
What scares you?
Not blowing up and becoming rich and famous
What are the next steps for you in comedy?
To blow up and become rich and famous
What got you started in comedy?
Kobe Bryant passed away and it was a wake up call that life is short and to follow your dreams while you still can.
Who are your non-comedy heroes?
Drake
Who's the best comic in the game right now?
Deric Poston. Most slept on is Myles Johnson.