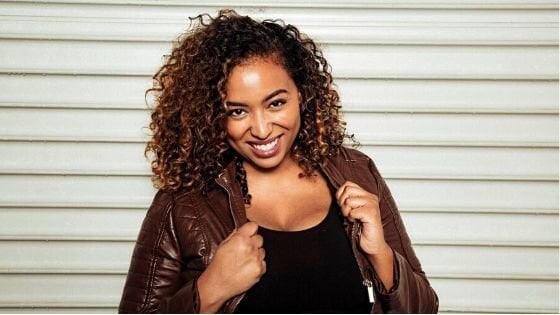 She is really fucking funny. Jasmine Ellis is a rising star. Fresh off her debut comedy album, Trash Baby, that reached #1 on iTunes, she is the perfect combination of funny, hustle and sass.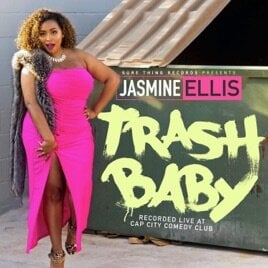 Jasmine has an unique background. She never knew that comedy was an option as a career. It wasn't until she got older that she realized comedy could help her with her expensive taste.
The first special that opened her eyes was from Wanda Sykes. Something she will never forget.
The special changed everything for her.
Going into comedy, she had a bit of leg up on everyone else with her background in broadcasting.
As fate would have it, Jasmine was brought on to be a sidekick for a morning radio show after a guy overheard her talking shit at a bar.
Who knew talking shit about your ex and his girlfriend would lead to a job on radio.
Get Jasmine's full story here:
She's F*cking Funny w/ Jasmine Ellis #10
Brandon Lewin/Money In The Bank Productions
An unexpected life event led Jasmine back home with her parents.
Being bored and hating her job, a job that introduced her to a co-worker who did stand up. He told Jasmine she could be really good at stand-up.
Whether that was the truth or he had a hidden agenda, we'll never know. But she ended up going to a few open mics.
Then she went on stage and you'll never believe what happened to her…
Well, the rest of the story is incredible. And you need to listen to the full podcast to hear it. Listen now:
She's F*cking Funny w/ Jasmine Ellis #10
Brandon Lewin/Money In The Bank Productions