I hate sweating after a shower. I probably should have thought twice about walking more than a block in Atlanta, but I had to get into game mode.
Normally, I'd never go for a blow-out after the gym, but I was opening a show for Jen Fulwiler's "Naughty Corner Tour," and she liked us to look professional. "Comedians can still look good," was our motto. So, it was time to get pretty.
Yanking open the door to the salon, I was hit with the familiar smell of hairspray and curling irons. Scanning the room, I looked for our headliner, my confident, fast-paced, bright-haired friend, Jen.
Only thing is, when I spotted the trademark red hair, it was on a slump-shouldered woman with her phone glued to her face. Before I could make a sound, her head snapped up, and she was blurting, "my dad died last night."
What do you say besides, "I am so sorry?"
Neither of us sugarcoat or bullshit, so there was no easy way to put it: he died unexpectedly the night before one of the biggest stops of the tour. There were over 500 seats sold. Some of Jen's family was going to be there, some were back home. None of them knew.
We sat in silence, while Jen's phone buzzed until our hairdressers walked us back to get started. By the time we left that salon, she and her husband had already made a plan.
That's just how it is with Jen: things somehow always get done.
We needed to make sure Jen could hold it together. A lot of tickets were sold. By the time I got to the theater to help with sound check, wardrobe malfunctions and mental health, Jen had decided: she was doing the show.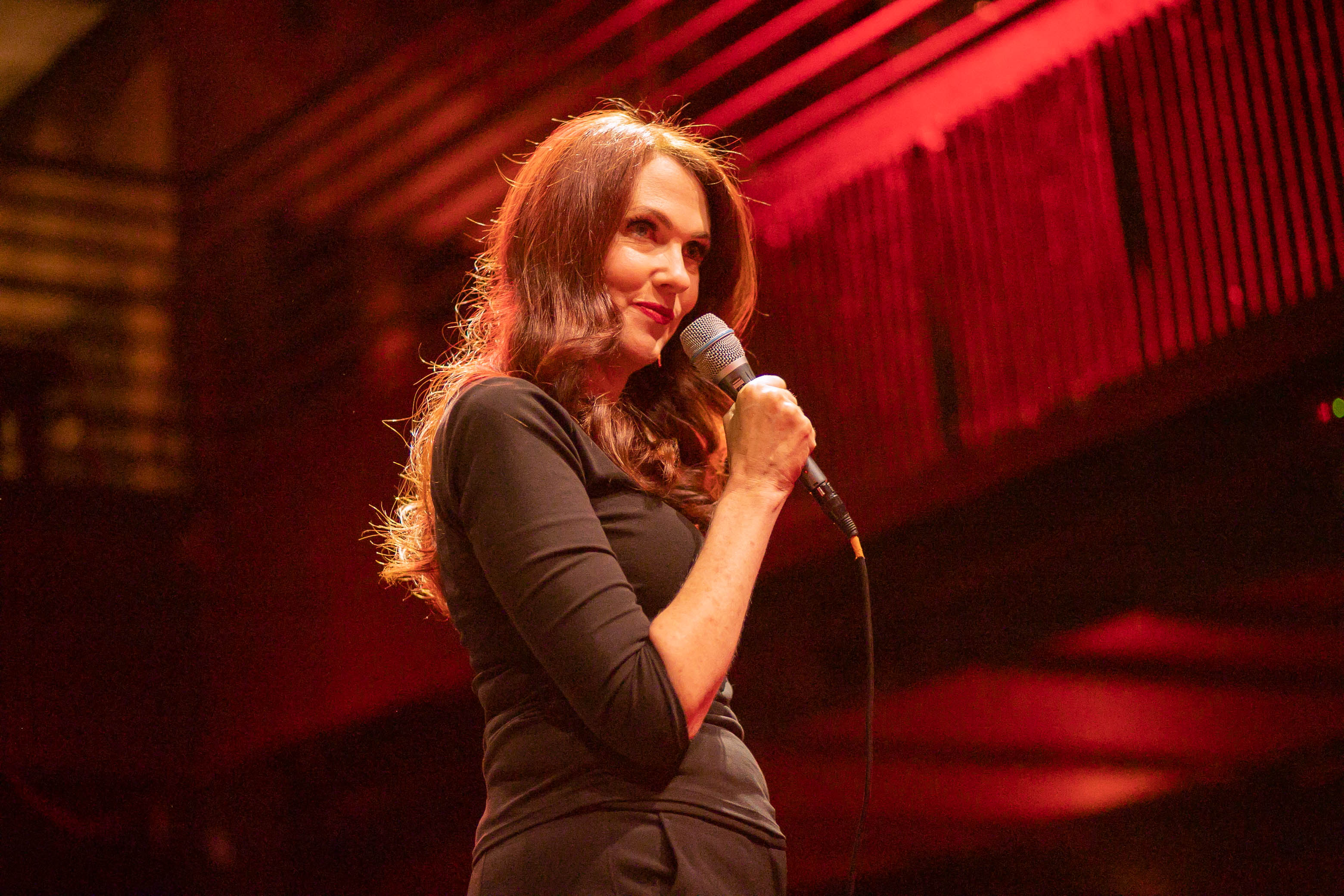 We sat together with Jeremy McLellan, the feature act, and tried to keep the mood up backstage. Jeremy recounted the time he had to perform "with a shart in my pants for an hour. But this seems worse." The situation was shit, but we were going to make this crowd laugh.
We gathered for a prayer before the lights dimmed, and Atlanta ended up being one of the best shows of the tour.
Built by a bunch of boot straps
Jen's public story started in the "blogging boom," where she made the switch from atheist to Catholic. She started blogging anonymously when she was "God-curious," and then made her account more public as she and her husband converted.
Unplanned (but so on-brand for their new religion) the Fulwilers had six kids in eight years. Jen continued her website throughout, and it resulted in 3 books published over the last few years. The books landed her a Monday - Friday talk show gig on the Catholic Channel at SiriusXM. And since they needed a hobby, she and her husband homeschooled their six children.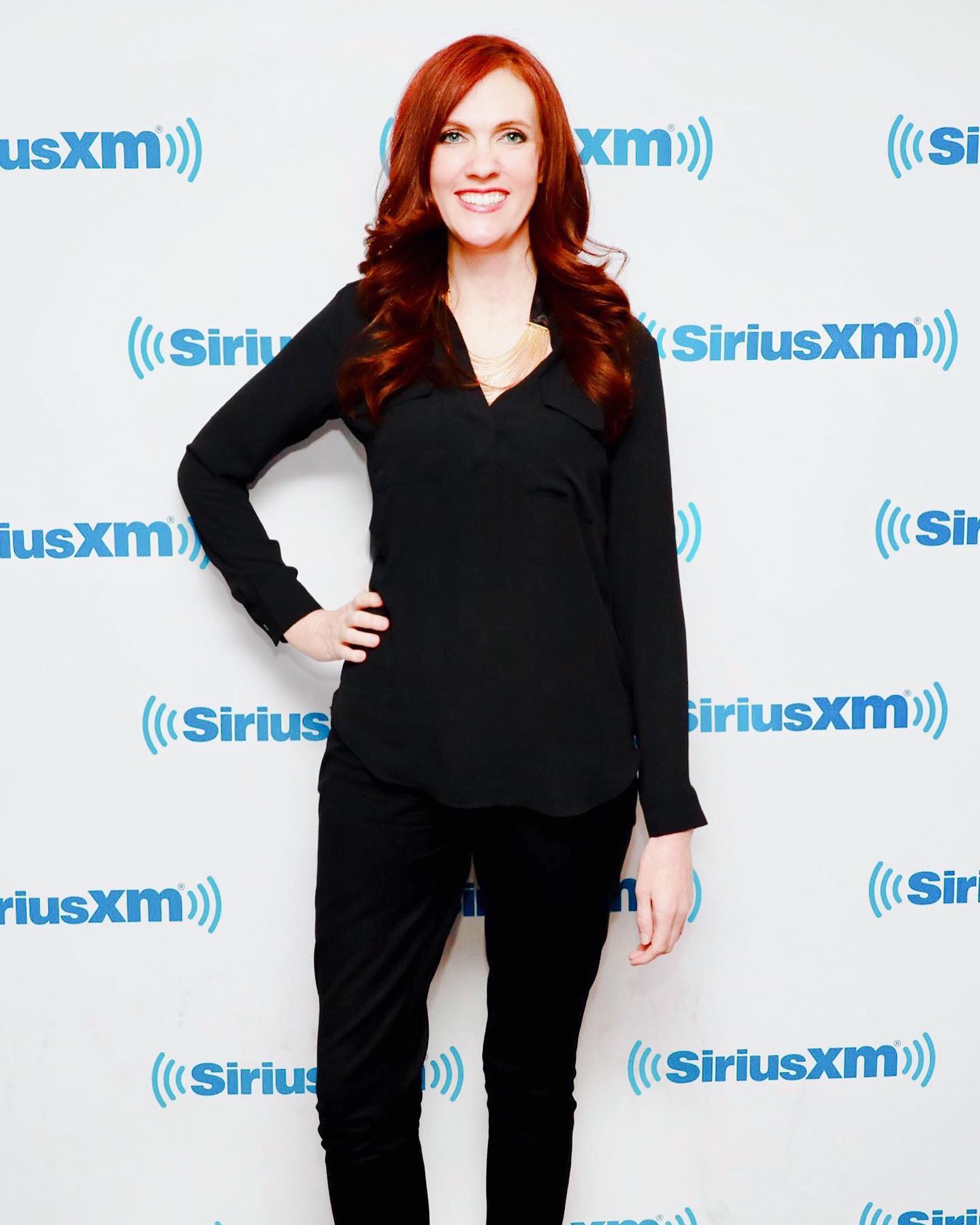 "Thank God I'll never do stand-up comedy."
Jen said that out loud to someone after attending a comedy show in the late 2010's. She watched in awe and respect, with absolute abhorrence to the idea of ever doing stand-up herself. But in 2018, I met her at the very first stand-up comedy open mic she signed up for.
I sipped my black cold brew in one of the corner booths inside of Kick Butt Coffee, an old north Austin staple known for its Kung-fu school and knack for hosting metal music or smaller comedy events.
Wednesday night was the open mic, and this was the first mic I had attended a month ago before recklessly throwing myself fully at stand-up. My day job was digital marketing for a health events company, so I'd show up early to use the Kick Butt wifi before signing up at the mic.
By this point in my comedy "career," I hadn't met any other female comedians. So when I saw a confident-looking woman with deep red hair and a notebook waltz into the cafe, I got excited. She sat near me and I asked if she was also a comedian. She replied, "well…I'm here to do the open mic. This is my first one."
That was unexpected for how confident and ready she seemed. We chatted until the mic started, supported one another's sets, and I invited her to come to the late night open mic afterwards.
She showed stage presence like someone who had experience (rare for a first-time open mic-er) and had been nice all evening. There was something about her that seemed genuine and comfortable - this lady knew who she was. I wanted to get her out to more comedy events ASAP - in part, because I was looking for a friend.
Jen unfortunately couldn't come with me to the next mic because she needed to relieve her husband of "kid duties," but could we follow each other on Instagram?
I got in my car and checked my account so I could follow her back. She had around 30,000 followers.
An hour of (good) stand-up comedy in a year
Jen and I became friends and writing partners. She explained that though she'd had a lot of experience in different public-facing media jobs, something told her it was time to jump to a new venture: comedy.
Her writing has always been comedic, and if you look at her blogs, she's brutally honest. The task she gave herself? Get to an hour of good jokes in a year of working on stand-up, and launch a tour in 2019.
This meant she would be wrapping her husband and nanny into overtime with the kids so that she could get to as many open mics around Austin as possible. She would rope neighbors into backyard shows so she could practice. She recruited her six kids to watch, and developed a system to know when a joke was truly good.
That's a theme here, too: systems. Jen loves them. She's the only person I know who's figured out how to use data to learn about comedy and build her setlist. She and her friend / partner in this scheme, Hallie Lord, had spreadsheets of possible venues in different cities across the country.
By April of 2019, her tour was set up and she was well on the way to having her hour set polished by the shows beginning in the fall. Jen and Hallie created digital seat maps to sell the tickets themselves on Jen's website after they booked each venue on Jen's Mastercard.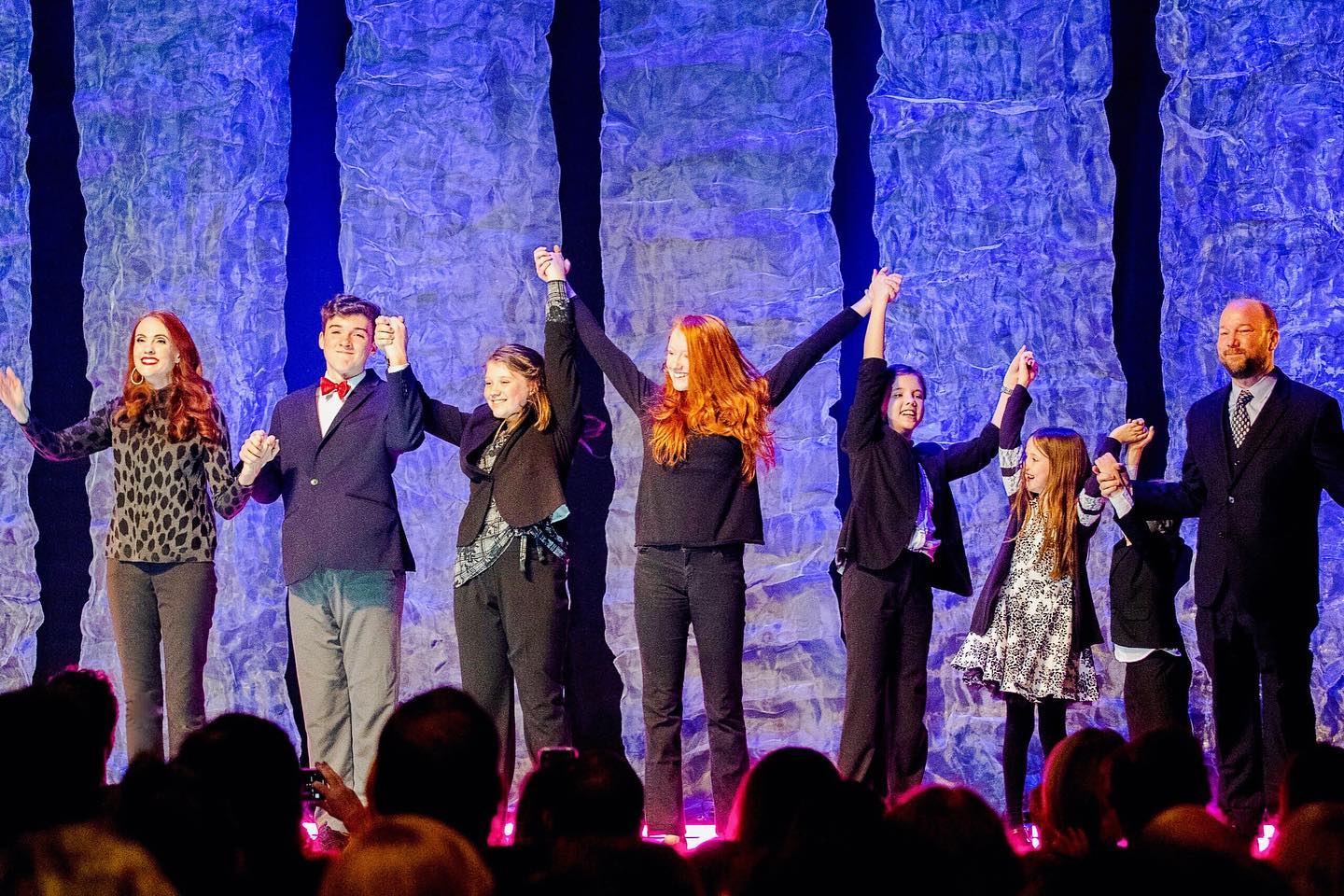 Booking a nation-wide tour on a personal credit card
The Naughty Corner Tour (google that whole phrase, or else you'll find something totally different) stretched from August 2019 through February 2020. Jen surprised me by showing up for my set at the Funniest Person in Austin contest, and then asked me to open that tour - it's still hard to think it was real.
So many things had to go right for this crazy scheme to work…and they did.
On top of navigating which children got to be at which stop, playing manager-technician-wardrobe artist-Voice of God-headliner, and maintaining her radio show throughout that winter, Jen pulled off coordinating a taping of her hour at a 1,000+ person theater outside of Chicago.
Jen Fulwiler's latest projects…
Jen is a superstar in Sioux Falls, South Dakota. Most of the shows sold out and Jen's family got to keep their house. Jen's father really passed away the night before the Atlanta stop. The special was distributed by 800 Pound Gorilla, and she wound up streaming on Amazon Prime and the Sirius XM comedy channels.
Jen is already onto her second tour with a whole new hour. She's been hitting clubs since Summer 2021, and now she'll be hitting bigger venues with the Minivan Fabulous Tour starting in March 2022.

"Psychologically, it's almost harder this time around…I have to learn how not to get psyched out that I'm with this incredible agency." This time, she's backed by her new managers at United Talent Agency (UTA), one of the "big dogs" in the comedy world. Just check out their talent roster.
As she reminded me in our latest conversation, she had to "make failure a lifestyle. I didn't feel successful at the time…but now I get to go to my shows and only be the headliner, so that will be nice."
I'm lucky. Jen is a friend and mentor - a sister in many ways. She's shown me how hard work and focus really do pay off. There's no dream too big.
And if you're crazy enough to take a chance, you'll probably be okay because most people don't even do that. Even when you feel like you keep failing, it just means that success is that much closer.