Article by: Robert Dean
"Seriously, if you need a pick me up, listen to VH1's DIVAS from 1998 and 1999. It's got Mariah Carey, Shania Twain, Celine Dion, and Aretha Franklin. I don't want to listen to anything else right now. I'm obsessed."
Rachel Wolfson says as we chat over the phone, her in Los Angeles and me down in Austin, comedy's new world headquarters.
The up-and-coming comic is out doing the road while also working the comedy rooms nightly when she's home in LA; Wolfson was one of the new cast members in the Jackass family alongside living cartoon characters with names like "Poopies" and "Dark Shark."
Once you talk to Wolfson, it's easy to see why Johnny Knoxville and Jeff Tremaine landed on her; she's fast with the one-liners, is open and communicative, and is endlessly ready to keep the jokes coming. Because of her warm personality and quick wit, Wolfson is also working on the new Jimmy Kimmel production Prank Panel with Johnny Knoxville, Eric Andre and Gabourey Sidibe.
You can understand why innocent people would trust her: she seems like someone who would never lead you into getting smashed in the balls, but shit happens in Knoxville's world.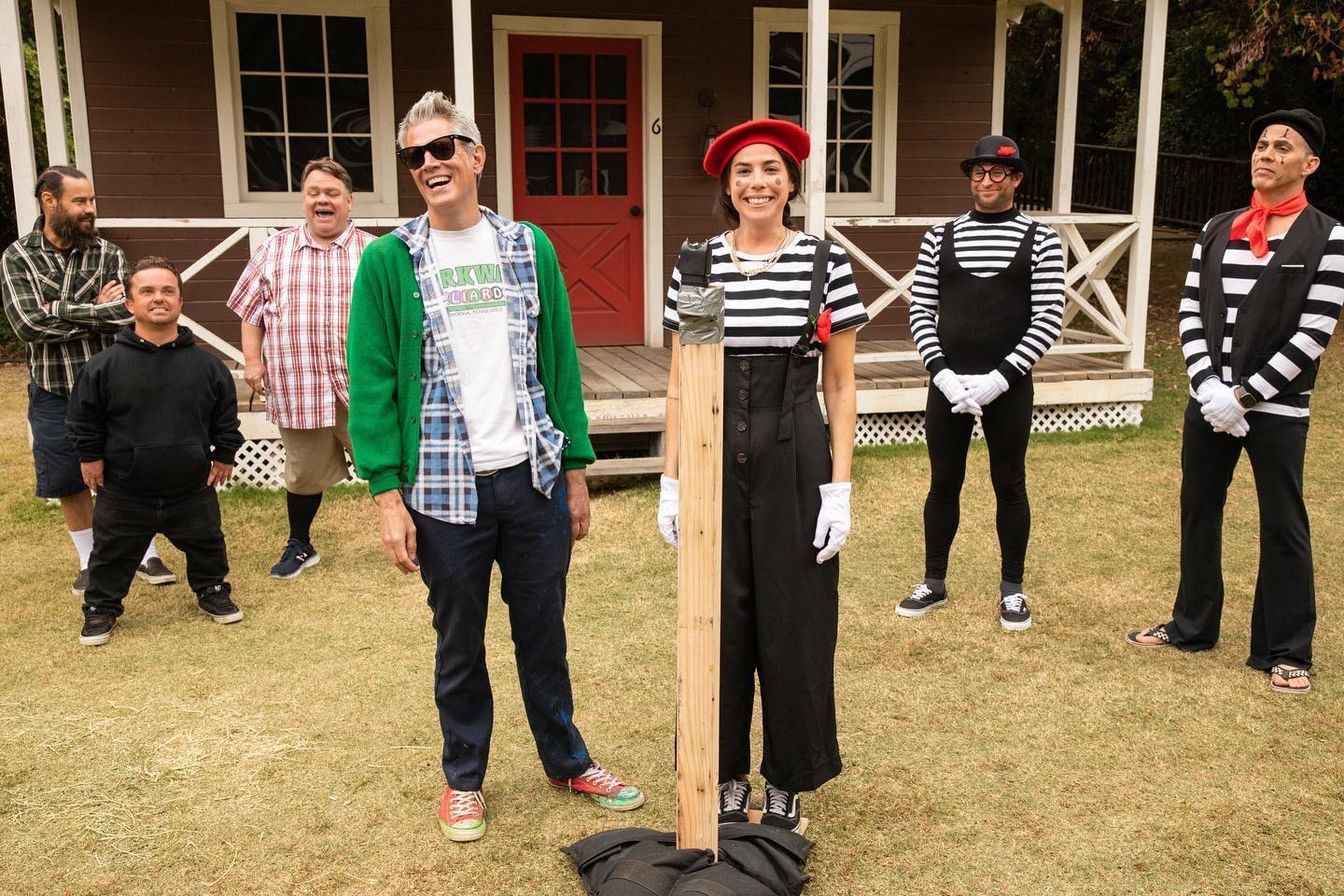 Rachel Wolfson & the cast of Jackass
Wolfson's path into comedy wasn't a straight line; it never is.
"I started at Levity as a social media manager but started going to standup shows while in college. When I moved to LA I knew I wanted to work in entertainment, I didn't know exactly what, but I got the itch to try standup. My first time seeing standup live was when I went to school in Florida. I got to see shows at the Palm Beach Improv and catching sets by Bob Saget and Mike Epps, and it made me want to try."
And because she paid such close attention to the style of her heroes, Wolfson's career is moving upward at a comfortable pace as she's discovering more of her voice daily.
She's also quick to praise the people who've helped nurture her along the way, helping her when she's working through the trials of comedian life.
"I just did a string of dates with Felipe Esparza; he's definitely a mentor. So is my boyfriend, Mat Edgar. He helps me deal with the rejection that comes along with the business, the highs and the lows. He's a paid regular at The Comedy Store, so he's got a lot of advice, and he makes it easier to pull you out of those dark moments when you're trying to figure it out. It's a blessing to have someone who wants you to succeed."
It's an essential frame of mind to keep when the business of comedy is changing so fast, given that someone with only two or three years doing standup can throw a "special" on YouTube and hope for the best, to a varying degree of hype.
"I'm not releasing anything until I'm ten years in. But I also know it's a new world. Everything is rapidly changing. For some people out there, it's all about social media; it's so much less about being funny, but how you market yourself."
To which she added, given the current social climate, "right now, it's a combo of Idiocracy and Don't Look Up – what a time to barely be alive."
As we talked on the phone, I asked Wolfson if the persona of her smoking as much weed as Snoop Dogg was real or not, "Bro, I'm literally rolling up a fat blunt right now. I've met some people and more than once, someone's told me, 'I thought I smoked a lot of weed, that was until I met you. I am such a fuckin' stoner."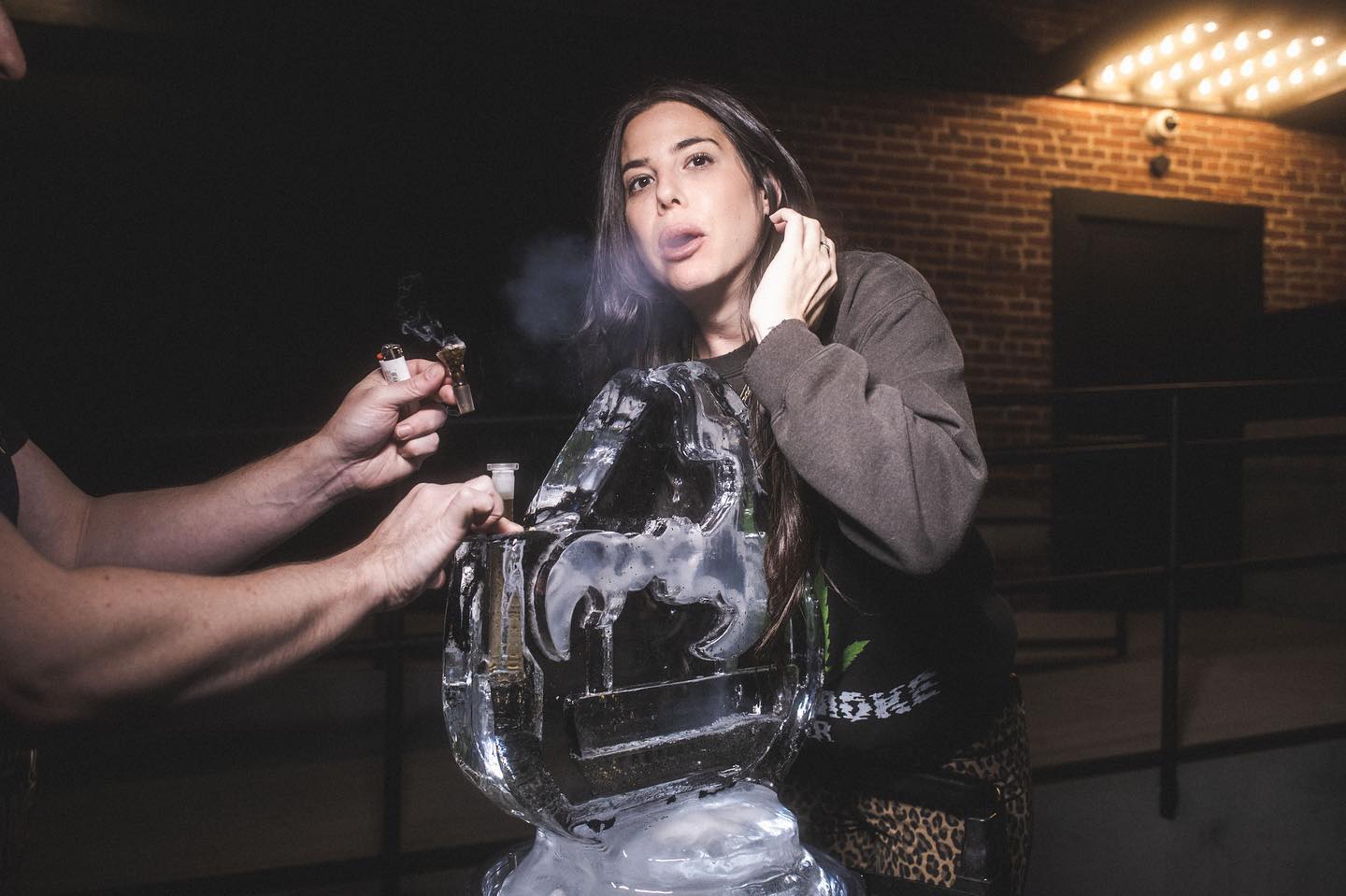 It's evident that landing a gig with Jackass was a huge deal, something Wolfson is proud of, "Back in 2018, the Laugh Factory posted this joke I did about OJ and it blew up. A lot of people started following me. A lot of bigger comics started following me; one of those new followers was Johnny Knoxville. He was watching what I was posting. And one day, randomly, he sends me a DM, asking, 'Hey can we hop on a call? I wanna ask you something."
In her own words, Knoxville asked something that millions of people around the globe would love to hear, "do you want to come to play with us?"
And just like that, the wheels were up in the air.
"I didn't have a stunt background. I didn't know what they wanted with me. I showed up in December of 2019 and they kept asking me to come back."
She continued her experience with the notorious pranksters, "No one is safe, ever. Before doing Jackass, I'd never been on a movie set and here I am with Spike Jonze. The first day was the Long Jump with Preston Lacy and Zach Holmes, when they asked me who I thought won, I blurted out, 'It's obvious here, the clear winner is diabetes. And I had them all laughing. I didn't have to be anything more than who I am."
After experiencing her first movie with the Jackass team, Wolfson is grateful.
"As standups, we record everything to listen and self-edit. They do the same with Jackass. They're meticulous about what goes on the screen."
She was quick to answer when asked if she ever gets tired of being asked about Jackass. "No way. I'm so proud of it. I love the guys. I was treated with nothing but respect and kindness. It was the height of the #MeToo thing, and all these sets had to have sexual harassment training, and I had to go with the guys. I grew up seeing their balls and dicks. I had the best time with all of them. I never wanted to be an actor. I love standup. But there is a thrill in entertaining people, even if I'm hurting myself. It's like high-level improv. I'm so lucky I get to work with these comedy geniuses."
There's a genuine sense of humility to Wolfson, which is endearing.
As the opportunities come her way, it'll be one of those moments where when you're on the inside of the business, you can cheer from the balcony to see one of the good ones get their shot, even if it comes at the expense of holding an electric eel or some crazy shit.
And who knows, maybe Mariah Carey will be howling away as she gets shocked.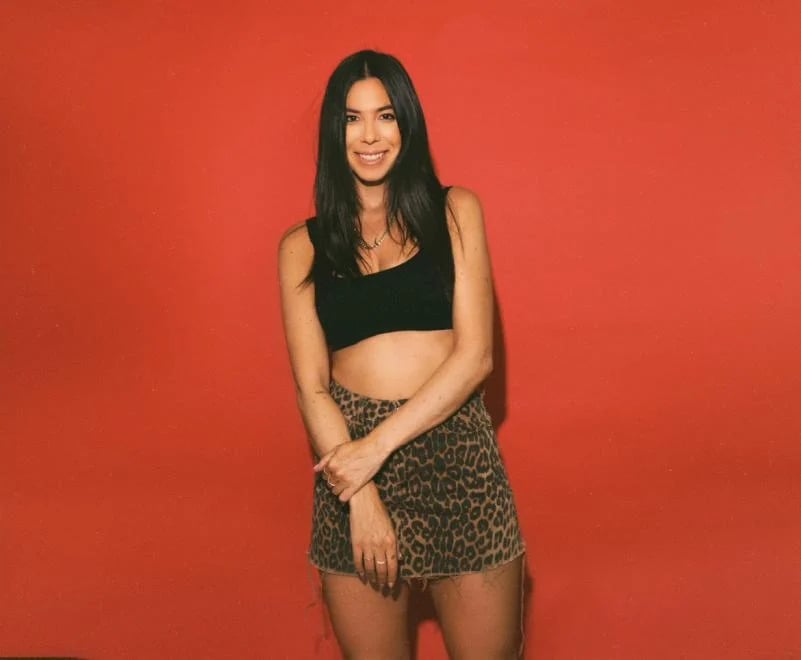 Click here to see Rachel Wolfson's standup in Austin