We love that east coast, New York, + New Jersey swagger as a culture.
From cocked Yankee hats to Timberland boots, kids playing stickball, or arguing over who's got the best slice, the tri-state area has given us a lot - not to mention King of New York, Goodfellas, and The Godfather.
New York is also home to one of the world's most iconic comedy scenes.
While we love our little percolating hub of Austin, Texas, we've got a long way to go before we can see the cauldron boiling over like what the Big Apple has had for decades.
From the Comedy Cellar to the New York Comedy Club, to the Gotham Comedy Club, and a countless slew of other rooms to do multiple sets in a night, this breakneck-paced environment is fertile ground. Kevin Hart, Bill Burr, Colin Quinn, the unfuckwithable Patrice O'Neal, all came from the New York scene. Rodney Dangerfield, Lucille Ball, George Carlin, Amy Schumer, Aziz Ansari, Richard Jenny, Lenny Bruce, Billy Crystal, Dave Attel, Sarah Silverman, Joan Rivers, and Chris Rock – yeah, them too.
There are new voices, new killers emerging: Gina Hyena, Eric Neumann, Sam Morrill, and the pound for pound heavyweight champion, Paul Virzi.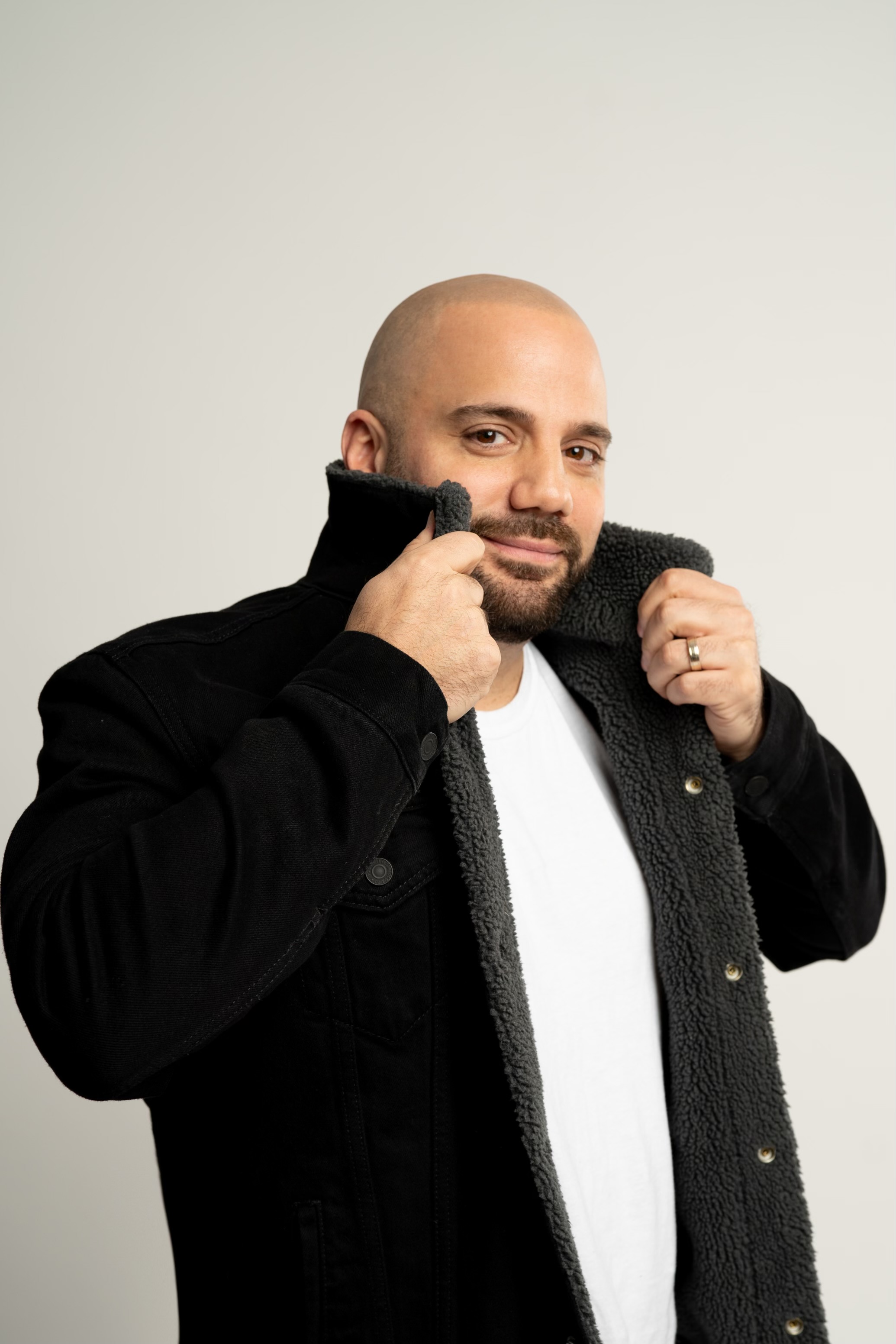 Virzi is The Real McCoy.
He's a guy who can hold his liquor and talk a gang of shit. I know because I went on a bender with him.
The last time Virzi played the Vulcan Gas Company, we sat for an interview and became fast friends. We talked about where his comedy comes from, what motivates him, but what you can't grab from a quick green room interview is how complex Virzi's mind is.
Paul Virzi moves less like a trained boxer, anticipating the chess-like dance of combat, but his set is more like a Jean Michael Basquiat painting.
Everything is on the table; something we may have chatted about after the show while watching the UFC fights together on Austin's east side could have triggered a new line of thought, a new riff that moves, rather than just a quick joke, that's how he works – Virzi's comedy is working class.
Still, his journey to take you on is pure storytelling.
He dances through the narrative, looking at perspective, not as a singular notion, but something that holds nuance, continually asking the audience to check themselves at the door, to give oneself over to the fragility of what's around us, but how we interact with one another - that's where Virzi finds his magic, like a painter, his comedy dares us to look inward at the ridiculousness of our lives.
Virzi's comedy goes in a lot of directions, and he's not scared to talk about what he loves but also what's been haunting him, too.
On his first special, Bill Burr Present's: Paul Virzi – I'll Say This, Virzi openly talks about his struggles with depression, but also how one of those urgent care places is the community college of medical help. But a lot of Virzi's material doesn't lean on a lot of the dark things he's going through like many others; instead, he's a proud family man.
"For me, the journey was backward. My family was always a part of the mix. I've been with my wife since I was 23, and we've got two kids together. She's been there through the whole thing. The experiences I have with them are critical. I'm here in Texas, but next week, I'll be going nuts at my kids' little league game, and I love it. I need it. Me and my wife are a perfect balance, I'll want to get sushi with the kids in Manhattan on a Monday night, and my wife will reel me in because she's pragmatic like that. But, then when do it, she's like 'that's fuckin' awesome we did that on a school night!' I give her that, and she gives me the structure that I need as a person. It works, man."

Then there's the sports thing.
Virzi knows football. He knows basketball. He knows the UFC. And he wants to argue about all of these sports with you.
I'm not a UFC guy. I can't tell you anyone's name outside of Connor McGregor and Kabab. Going out with Virzi to watch the fights, he's like sitting next to Rogan commentating.
How someone got hit, where they came from, the next thing you know, he's made a lateral connection into how the guy getting kneed in the neck is a die-hard Patriots fan and deserves a little of his own medicine. It's a whole thing.
Meanwhile, I'm seven Jamesons deep and wondering how a guy can kick that high, and Virzi had me dying while clowning hard about how his bets with friends are going and how he might lose a hundred from a dude, and he'll never hear the end of it.
Virzi isn't a "sports comic," but he does shows where it comes up, and he's no slouch. So when Joe Borrow throws a pass into double coverage, and the defensive end misses the tackle, those quick hit moments are as much at play with Paul Virzi on the spectrum as joking about Joe Biden forgetting what day it is.
"We're not sports nuts. I'm not in jerseys and shit or catering a regular-season game, but I always want a mom who doesn't give a fuck about sports to think still my point of view is funny. The key to sports and comedy is to keep it simple, but still, get your point across, and you know, make them laugh. If I'm gonna talk about some shit on stage, I'm trying to make that couple both laugh, the man and the woman."
At the same turn, Virzi isn't Jim Gaffigan, who works clean and keeps his bits family-friendly. Virzi goes off on whatever sticks in his craw, thanks to a world that only provides more headaches as the sands slip through the hourglass daily.
He's not afraid to call bullshit on anything, which makes him deadly – everyone who does something stupid is up for grabs, there is no special treatment. "I don't give a fuck about what people perceive about me or my comedy. I'm not a political guy. I'm neither right nor left, but if something pisses me off, we're gonna talk about it."
And with Paul Virzi, all bets are off, from St. Peter's job to his Italian heritage, his flaws, and how many times he screws up as a parent, nothing is left on the rind.
It's easy to see that Virzi's ship is moving toward new horizons.
Despite the bigger clubs, more people coming to his shows, his opportunities growing, he remains humble, "Chris Rock said it best: when I stopped giving a fuck about being famous, is when I got good. I related to that. I want fame to be the byproduct of being a dope comic. That's it."
By all accounts and how hard his new special goes, Paul Virzi is on the crest of the wave of public opinion.
His jokes are vital, they're rooted in emotion and smartness. He's well-paced and doesn't rely on weird or schtick, he tells it like it is, scars and all, and for that, we love him.
I still owe him for that hangover.