The social media outrage machine tried its hardest to cancel him. The problem was, they couldn't. Monday, May 31st, marked the return of the Kill Tony podcast at its new home at Vulcan Gas Company. After moving the show from Antone's, one thing was clear: Kill Tony is back, and the brand is strong.
Playing to a capacity crowd with multiple people outside trying their hardest to barter and scalp for a ticket, the vibe inside the first show back was electric. As co-host Brian Redban announced the "new" host of the Kill Tony podcast, the roar of the crowd was deafening as Tony Hinchcliffe emerged from the shadows, dressed in priest garb, atoning for his sins. It was obvious by the level of excitement from the crowd and the constant applause, people were glad the attempt to cancel Hinchcliffe didn't hold.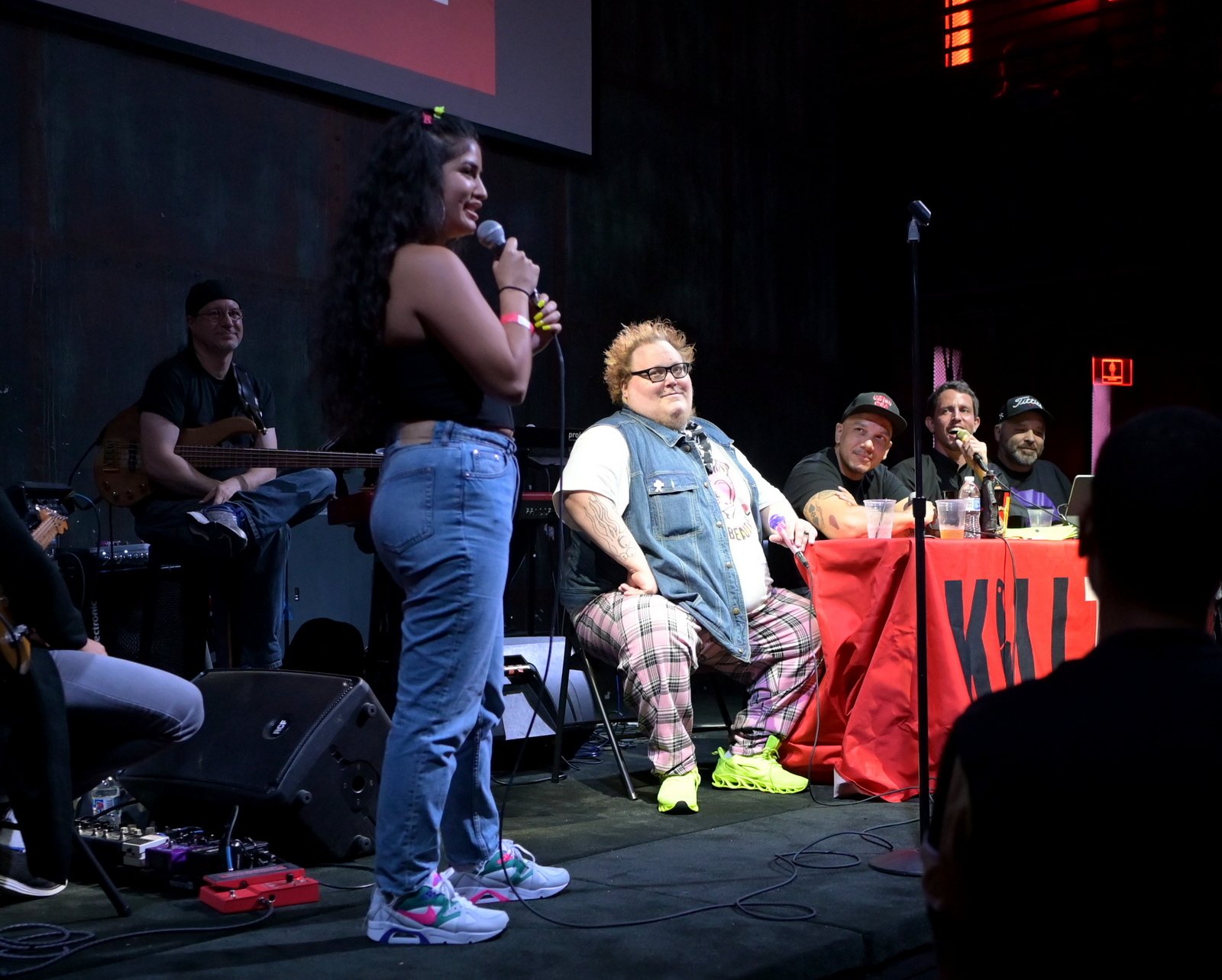 Featuring guests Luis J Gomez and Zac Amico, the panel didn't double down on the jokes about the incident from last month, they quadrupled down, leaving nothing on the table.
For a show hosted by a roast comedian, whose wit is unmatched throughout the comedy scene, it was a pleasant surprise to see the panel refuse to kowtow to any convention regarding what "outrage" looks like in real-time. Because here's the scoop: you can't kill funny - and you can't kill Tony Hinchcliffe.
To open the show, Hans Kim "sang" (more like yodeled) the national anthem to rousing applause, an apparent jab at the situation, to which the sell-out crowd, made up of many different races and cultures, howled with laughter. Everyone was in on the joke.
Battle-tested veterans like David Lucas and William Montgomery did their minute of material and slayed, also keeping with the mojo of the evening: we're not backing down, this is a comedy show, and we're going to make you laugh, even if it challenges your perception of what "funny" can be. Enough can't be said about David Lucas's ability to move on a joke. His speed to see a weakness and capitalize on it for a laugh is vicious.
Next to Hinchcliffe, neither are someone you want verbally beating the brakes off of you because if you're wearing some ugly shoes or look a little pudgy in that shirt, you're going to hear about it in vivid technicolor, and everyone is going to die laughing from your pain.
What happened in early May is something you can Google. Go ahead and read about it there. (The hacky Paste hit piece was awful.)
But when you know the whole story, the comedian who placed Hinchcliffe in the crosshairs was trying his hardest to go viral, so much so that he even put Chinese subtitles on a very edited video that stinks like ladder climbing corruption for the sake of cheap absolution. Not to mention scrubbing his social media channels for any wrongdoing - or racist jokes of his own.
So, the world moved on, and now, just like whatever thing Joe Rogan said a couple of weeks ago, it's old news. The outrage cheerleaders have moved onto something else just as it goes online. What was essential to notate throughout this experience is simple: comedy is not safe.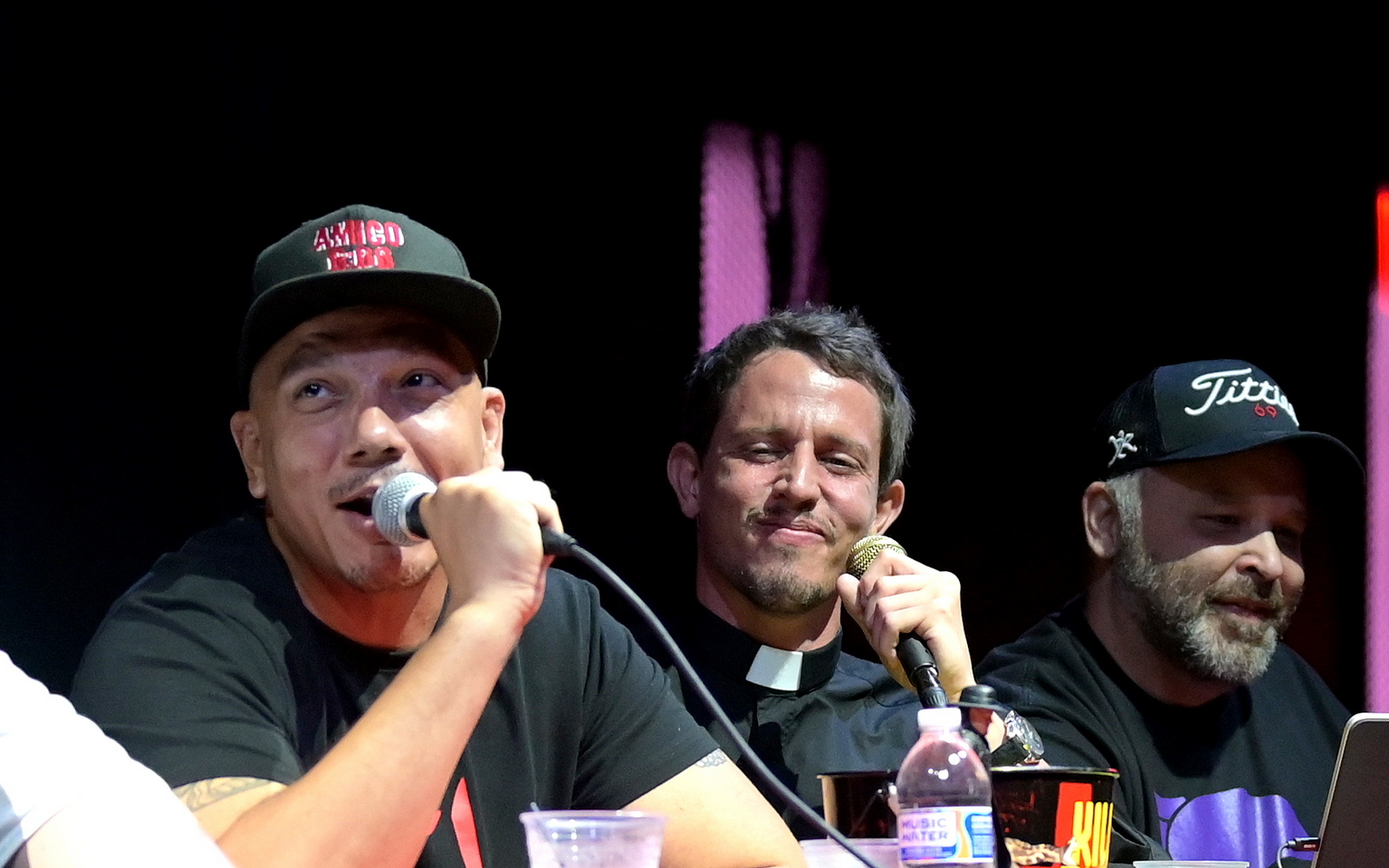 People will make jokes about everything and everyone. No matter how "woke" you are or that you need your funny to have gutter guards like in bowling, it's not going to happen in a comedy club. The art demands you challenge your perception of what you see as the self, what you're willing to laugh at, even if at its core is something you disagree with. Carlin, Pryor, and now Chappelle pushed these notations, and every night, someone does it as they tell a joke.
There's a fine line of what the world of comedy is willing to accept and go to battle for, but one thing is for certain: not getting the whole story, not seeing the big picture can be purposely hurtful to someone's career when it was perfectly obvious the whole operation was to sink a ship someone else couldn't get passage.
There is no place in the world for hatred and ugly behavior out in the streets. That's clear, and we should all stand under that flag, but within the walls of a comedy club, all bets are off, and comedians will continue to see how far they can push the narrative.
Kill Tony will still break new comedians, no matter what their race, creed, or color. Funny is funny. And Tony Hinchcliffe will continue to push the boundaries. That's just what he does. This next chapter will probably be his best.