So you Landed in Austin - What's Next?
You've made the best decision in your life. Ok, well maybe not the best, but one of the best?
You made it to Austin, Texas - one of the coolest cities on earth. There's a reason everyone wants to visit, this city is awesome.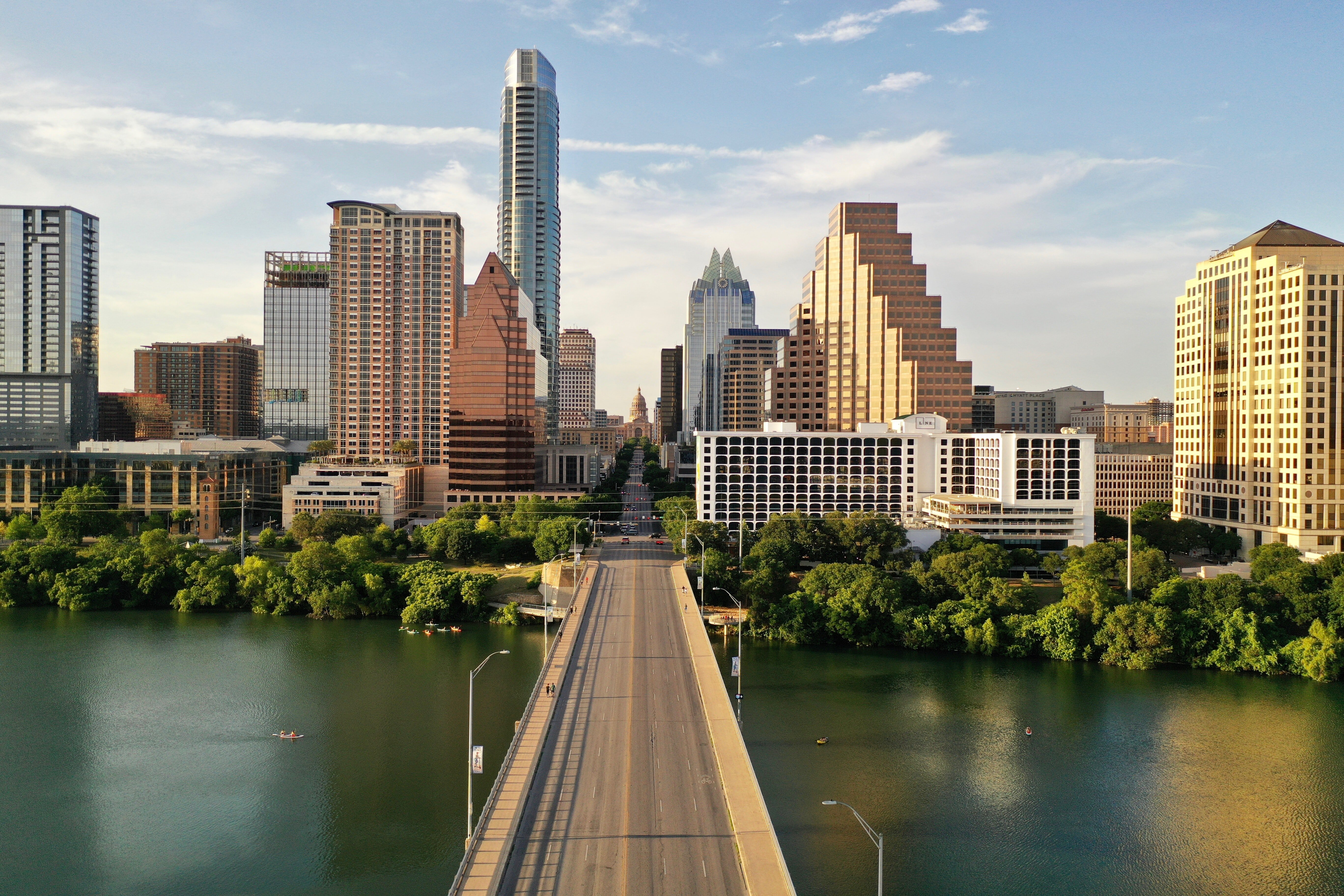 Photo by Mitchell Kmetz on Unsplash
But, first things first: You're about to laugh your ass off.
We promise. Scouts honor. Cross our hearts and hope to die and all of that. (That whole 'cross the heart and hope to die' is weird, though. Like, why would we say that? Dark.)
But, now that the promise of the HA-HA's is out of the way, we wanted to share some of the other fun things to do in our fair town.
Whether you're visiting from London, England or London, Texas to see your favorite comic, there's a ton to do here in Austin. Because there's so much, we compiled a list, a starter kit, which features some of great restaurants in and around the venue. As well as other fun shit to do and/or see.
Let's get into it.
Hotels Near 6th St/Downtown:
The Hilton Austin. The Hilton is just down the street from 6th St and Vulcan Gas Company, located in the heart of downtown.



The W is also located downtown, but a few blocks from 6th St. If you're looking to go swanky, this is the move.
The Fairmont is one of the best, if not the best, hotels in all of Austin. Located across from Rainey Street, if you're a dance club + guy really into his kickball league, this is your part of town.
Hotel Van Zandt a boutique hotel that has stunning rooms located in the heart of Rainey Street. Did we mention the kickball thing? Think salmon-colored shorts.
Hotel ZaZa Austin is another boutiquey hotel located in the outskirts of downtown.
Thompson Austin is a hotel like the others. Beautiful, located downtown, and has everything you need. There's not much else to say about it. We throw comedy shows, we're not great at describing what hotel features you need. That's why they invented Google, right?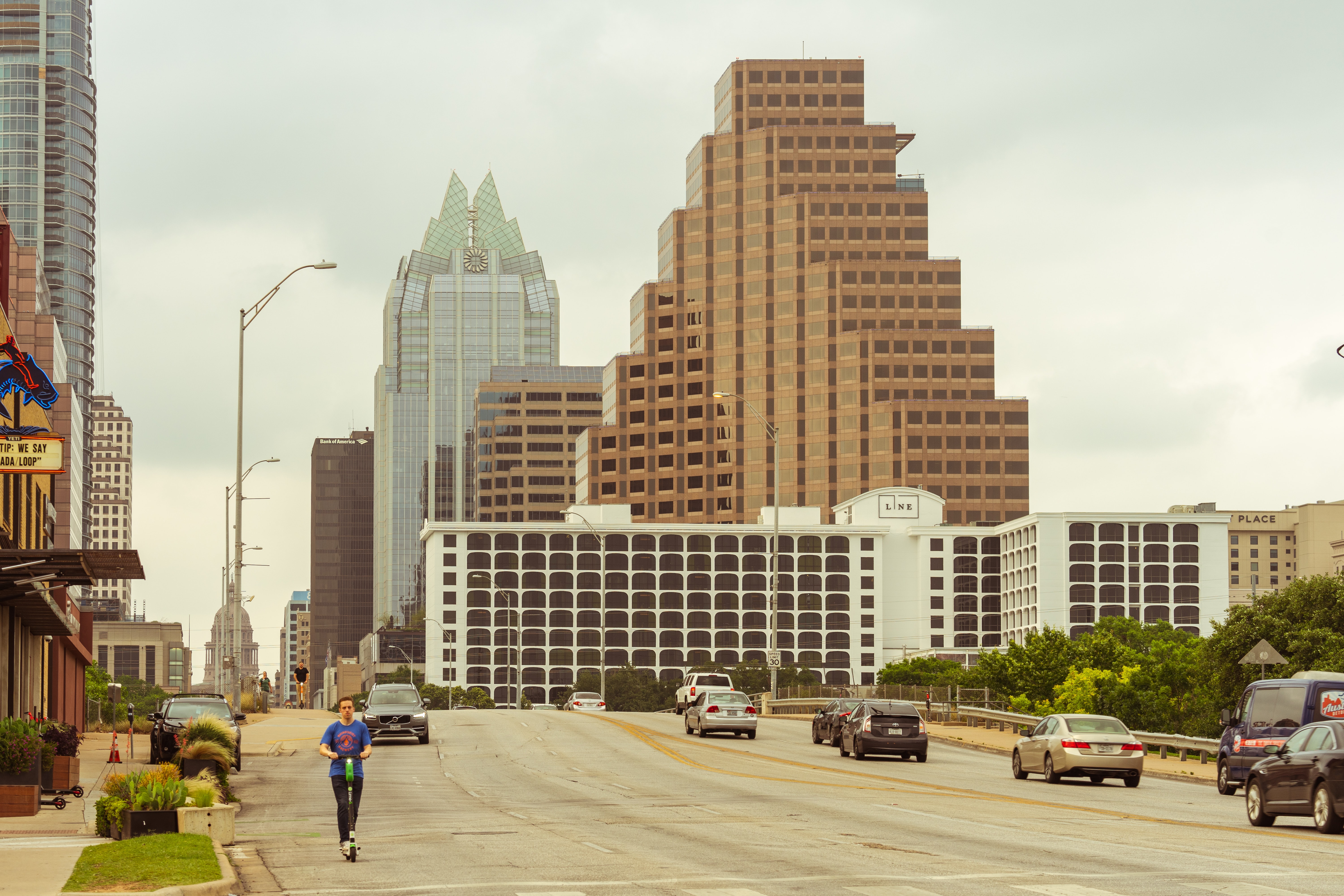 South Congress Bridge, Photo by Avi Werde on Unsplash
Food Near 6th St/Downtown before or after a show:
Parkside is a delicious restaurant with incredibly unique takes on original dishes. They have tasty oysters and cocktails. Located on 6th St it's a perfect place to grab a bite before a show or right before a night on the town.
Casino El Camino is the epitome of Austin in the form of a restaurant. Casino is a bar, but their food is a must have. Whether you go for some wings or a burger, you will not be disappointed. Located on 6th St, a half block from Vulcan, it's a perfect place for food before or after a show.
The Jackalope was voted by the Food Network as one of the best places for burgers in the country. And they're not wrong. It's another bar that is a perfect poster child for Austin's theme, Keep Austin Weird. Pick any of their burgers and your stomach will thank us later.
Ask for Happy Hour - he's the daytime bartender.
Via 313 is Detroit-style pizza. Their pan pizza is one of the best in the world. There's a food truck on West 6th St open before and after a show. And there's a sit down over on the east side.
Velvet Taco is on Congress Ave right off of 6th St. One of the best taco joints in Austin. Their tacos are as unique as they are delicious.
Eddie V's Steak & Seafood a Texas staple. Located on 5th St a couple of blocks from Vulcan, you will not be disappointed. The steaks and seafood are tasty as fuck. Recommend to go before a show.
Ramen Tatsu-Ya the place in Austin for scrumptious ramen. If you love ramen as much as you do laughing, you'll love Ramen Tatsu-Ya.
Wu Chow is by far one of the best Chinese restaurants in the country. (In our culinary opinion) Made with farm to fork (the Austin way) ingredients that will make you cream your pants. (Girls can cream their pants too, so don't judge me)
Devil May Care is one of the coolest places in Austin. It's a basementy type place. (Fun fact, Austin does not have basements). DMC has a speakeasy kind of feel. There are private nooks for your dining experience. The food is incredible. Some of the best Mediterranean food I've ever had. DMC is a perfect place for dinner and drinks before or drinks and some appetizers after a show.
Ten Ten is another super cool restaurant that serves sushi and other asian style dishes. The vibes are equally as amazing as the food. Another cool spot to go to for dinner before a show.
Uchiko is, in my humble opinion, the best sushi restaurant in all of Austin and a top 5 sushi restaurants in the country. Reservations are hard to come by, but make sure to make one for their happy hour menu. Grab some of their delicious dishes and come to the show after. You will love me later.
Suerte, a newer higher end taco restaurant, is a must go. Fermin Nunez, the executive chef, was featured on the second season of Taco Chronicles on Netflix. When you try their tacos, you will know why. Grab a bite and head over to the show.
Peached Tortilla is one of my personal favorites. It's an Asian Fusion restaurant located about 10-15 minutes from downtown. You definitely want to go before a show. But they have some of the best food around from their kimchi balls to the bacon jam fires to the pork belly buns. You can't go wrong with any of their dishes.
CM Smokehouse located in Bouldin Acresis is legit. My favorite spot for BBQ. They take simple dishes and make them to die for. The menu is fun and changes often. The chefs are always trying new things and hitting it out of the park. Go for the cauliflower wings and stay for the burgers, sandwiches and/or tacos. You can get the typical bbq meats, but the sandwiches are what you're coming for.
Located about 12-15minutes from downtown you want to go before a show or on a day when you don't have much planned. Bouldin Acres is a cool outdoor area with a full bar, pickleball courts, bags, live music and a playground for kids.
Fun Things To Do Outside of Comedy
3Ten ACL is the small room for the ACL venue. It's a great place to catch touring musicians who aren't household names - yet. You'll love it.



Empire Control Room is an outdoor venue located on 7th st. You can catch everyone from famous rappers to small indie rock bands.
Whiskey Tango Foxtrot Icehouse is a gem on the west side. You can catch great music and stay for the amazing atmosphere, food and drinks.
San Jac Saloon located downtown on 6th St. If you like country music, this is the place for you. There's always a live performer and the drinks are always flowing.
Maggie Mae's another 6th St venue that is always hopping. You can catch all types of musical acts, mostly rock, but you will love the experience. If you love Stevie Ray Vaughn, this is where he got his start.
Rainey Street is a full street that was once residential, but a very smart person bought all the houses and turned them into bars and restaurants. All of them have live music in the backyard. It's a cool, fun and wild experience you have to try once while you are in Austin.
Art Around Austin, TX
The Museum of Ice Cream is one of the coolest places for any age group. You get to eat ice cream, learn about ice cream and there are attractions that include a sprinkle pit you can slide into.
Wonderspace Austin is another truly unique experience. It's art meets instagram. Wonderspace is an interactive art experience with a full bar. Go check it out and you'll see what all the hype is about.
Mexic-Arte Museum is a perfect place if you are into art and culture. The Mexic-Art museum is free and has been an Austin staple since 1983. Located downtown, you can walk in, learn a little bit and enjoy the beauty that is in every corner of the space.
Ao5 Gallery is a contemporary art gallery home to some of the best artists in the world. If you are a fan of art, you love this gallery.
Austin Art Garage is another unique art gallery that highlights some of the brightest up and coming artists in the country. If you like to invest in art, you will love this place.
Awesome art mural by the incredible Chris Rogers on the side of Native Hostel. Murals can be seen in various areas across Austin, but none better than the one painted on the side of Native Hostel located on 4th st downtown. The mural is dedicated to social injustice and created by a Big Laugh Comedy favorite, Chris Rogers. It's a must see.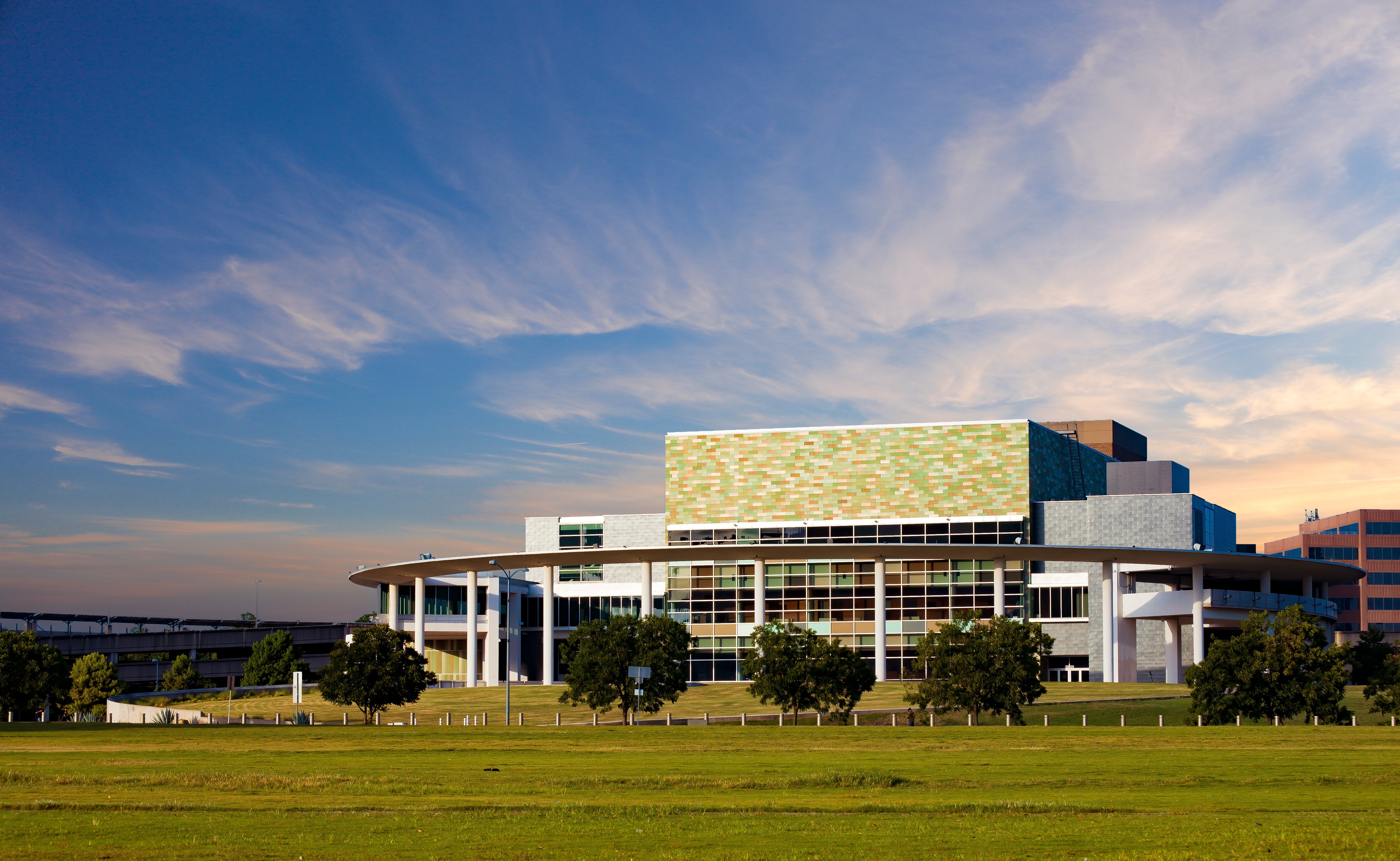 The Long Center, Photo by Trac Vu
Austin daytime activities
If you're a dengen day-drinker, there's a bar for you. There are bars everywhere, all over Austin, especially downtown, waiting for you to start drinking on or around lunch time.
Brunch is served almost everywhere on the weekends. Find a restaurant and you'll be able to get brunch.
Austin is one of the best cities for outdoor activities. Hiking, walking, exploring, mountain biking, golfing, whatever tickles your pickle or is your clam jam, you will find it in Austin.
Pickleball at Bouldin Acres is a fun activity to do sober or intoxicated. And as we mentioned before, Bouldin Acres is the spot to do it in Austin.
Paddle boarding or kayaking on Lake Bird Lake (really the Colorado River) is a must in Austin. While on the "Lake" you will get to see beautiful sceneries of the downtown skyline, the Congress St bridge and the fun graffiti on the side of other bridges. Don't pass this one up.