Written + illustrated by: Bob Eckstein
There is a pecking order to the type of jokes comedians use from the most respected forms of humor, down to puns, then possibly scatological humor, then slapstick but perhaps the least respected is the low-hanging fruit.
No humorist wants to be accused of using low-hanging fruits.
One can do almost anything in this country and be forgiven, for just about anything as a matter of fact, but there's something about doing anything the easy way.
It has to be a triathlon. It has to come with sweat and tears. It has to be a climb to the highest mountain, or you need to be the one to eat the most hot dogs. You have to ski on the triple black diamond course - not just the bunny hill.
The level of difficulty must be high and it can never be an easy target, a low-hanging fruit.
In comedy, that's the obvious joke or tired troupe. You recognize them because your first reaction is, "Didn't I hear that before?"
Comedians, here are this week's most obvious examples...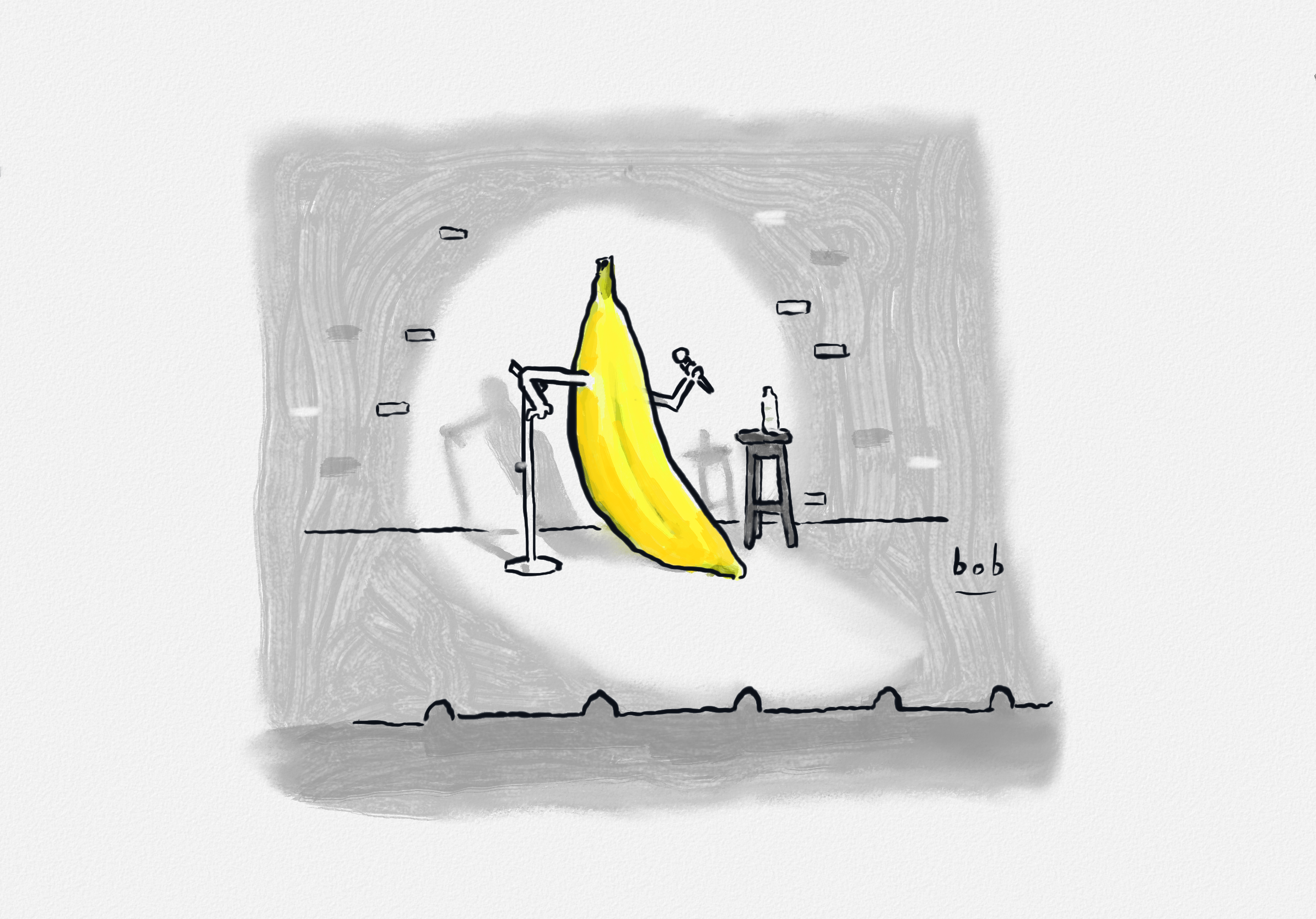 "Low-hanging fruit" by Bob Eckstein
This Week's Top 10 Low-Hanging-Fruit:
1. Josh Hawley and Forrest Gump mentioned in same sentence.
2. Mimes with Covid.
3. Any joke involving an everything bagel.
4. Biden jokes, like when he went to school there was no History class—it was called Current Events.
5. Elon Musk or any rich guy whose second car is a space ship.
6. Anyone getting bitch-slapped followed by a Will Smith reference.
7. Any combination of wearing sweat pants, working from home or getting anally probed by space aliens.
8. Ted Cruz and this country's mental health issues.
9. Bearded guys with man buns who troll beer gardens.
10. Last page of rowing machine instruction manual shows how to hang clothes on it.
---
PS - Bob Eckstein's new book is now available for purchase! Buy The Complete Book of Cat Names (That Your Cat Won't Answer to, Anyway) here now.