Ticket sales have ended. Please check out one of these upcoming shows!
Sunday November 20th, 2022 - 8:00PM
Location : Cooper's BBQ Austin Austin, TX
Finally, the undisputed Queens of Texas Comedy come together to bring the Chingonas of Comedy Tour to your city!
-Irma Ruiz- San Antonio
-Mysia Chabert- Temple
-Sara Garza- Laredo
With comedy topics ranging from relationships, parenthood, HOA's, embarrassing moments and more, you are bound to find yourself laughing at the things you think in your head, but we say out loud on stage! If you are a CHINGONA, a strong-minded, strong-willed woman who knows the struggles of being a mom, sister, teacher, lover, this comedy show is for you. If you are ready to let loose or know a bad-a** woman who needs a night of laughter, this is the show for her!
DO NOT MISS OUT! Get your tickets now!
Doors at 7PM | Show starts at 8PM
---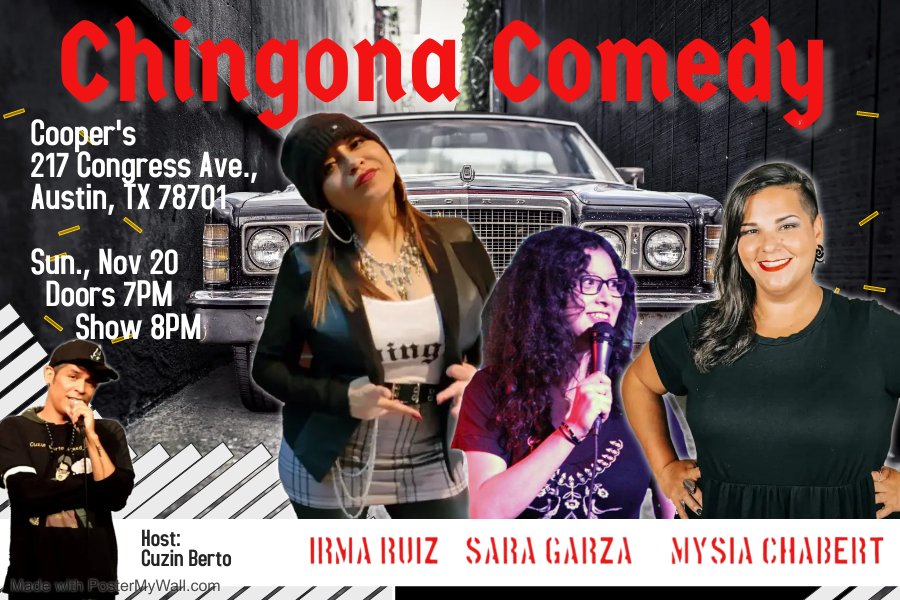 ---
Ticket Info
- Tickets are first come, first serve
- There are no refunds
- No heckling or videos during the show, if you can't play nicely you will be asked to leave
- No animals allowed in venue
- There is absolutely NO VIDEO RECORDING whatsoever
- Make sure to have fun and be respectful during the show
Grab your tickets before you are stuck wishing you had. Get them now!