Ticket sales have ended. Please check out one of these upcoming shows!
Saturday May 1st, 2021 - 7:30PM
Location : Big Laugh Comedy Austin, TX
Who's ready to laugh their asses off with one of the funniest dudes in the comedy world?
Cipha Sounds is coming back to Austin to make to you laugh and to celebrate his birthday. That's right. He decided to celebrate his birthday with you
Fresh off the Chappelle WInter Camp right here in Austin, Cipha is still out there touring with some of the biggest names in the comedy world. He is bringing all the laughter to you right here in Austin, TX.
If you don't know Cipha, he was the long time co-host of the morning show on HOT97, he was the DJ for The Chappelle Show, then quickly started touring with Dave. Now, he gets the chance to make y'all laugh as the headliner for 2 amazing shows in Austin.
You definitely don't want to miss your chance to see Cipha live in Austin for his birthday show.
Grab your table (admits up to 4 with the option to add 2 more and NOW with individual GA tickets) before you are stuck wishing you had. Get them now!
Doors at 7pm | Show starts at 7:30
---
Chicago Segregates Their Puerto Rican's
---
More About Cipha
Cipha Sounds is, and has always been, more than your average DJ. Over the course of his packed career, he has been responsible for breaking artists like Rihanna and Rick Ross, has shared the stage with some of the world's biggest musicians and comedians – from Jay Z to Dave Chappelle – and has established himself as a respected figure in New York's stand-up and improv scenes. He was the host of Tru tv's hit show Laff Mob's Laff tracks"
Cipha got his start carrying crates and opening for Funkmaster Flex at renowned New York nightspots, the Tunnel and the Palladium, before his talent for song selection and infectious personality earned him a spot at Hot 97. There, he moved up the ranks from Flex's intern, to running his own show "Cipha Saturdays," to finally hosting the coveted
morning show. During his 17 years at Hot 97, and as a host on Eminem's Sirius satellite station Shade 45, he helped launch the careers of Rihanna, Rick Ross, 50 Cent, and Sean Paul.
In addition to picking hits for the radio, Cipha's keen ear also led him to work as an A&R executive for a number of record labels, including Jay Z's Roc-A-Fella and Pharrell Williams' Startrak imprint.
Cipha's well-known work ethic and unique ability to read any room has allowed him to rock clubs around the world, and has made him an obvious choice as a live DJ for many huge artists. He first hit the road as Lil Kim's DJ on the Hardcore tour. Since then he has DJ'd for Mos Def, Jay Z and Rihanna, and at private parties for J.Lo, Mariah Carey, and
more. He also serves as a brand ambassador for Monster Energy and the Japanese clothing company, A Bathing Ape (BAPE). For over 10 years, he has curated monthly playlists for BAPE stores worldwide.
Throughout Cipha's many career turns, two elements have remained at the fore: comedy and hip-hop, his two biggest passions. On the radio, as a VJ for MTV, and as a Live DJ, he has always maintained a sharp sense of humor on the mic. He combined both fields as the official DJ for Comedy Central's Chapelle's Show, and has continued to work with Dave Chappelle ever since, joining him on tours as a DJ and opening comedian. He is a regular DJ at Saturday Night Live after parties, and appeared in Michael Che's Netflix Special. He is now Che's go-to opening act on the road, and just finished a large multi-city tour in the states and throughout Europe.
Cipha provides an essential link between music and comedy in New York and beyond. He performs standup comedy at clubs around the city, including the legendary Comedy Cellar, and hosted "Take it Personal – The Hip Hop Improv Show," at UCB every month night. "Take it Personal," has featured many celebrity guests, including Questlove, DJ Premier, The Wu-Tang Clan, Zoe Kravitz, Donald Glover, and 2Chainz. It is a featured TV show on Jay Z's streaming service TIDAL.
---
Ticket Info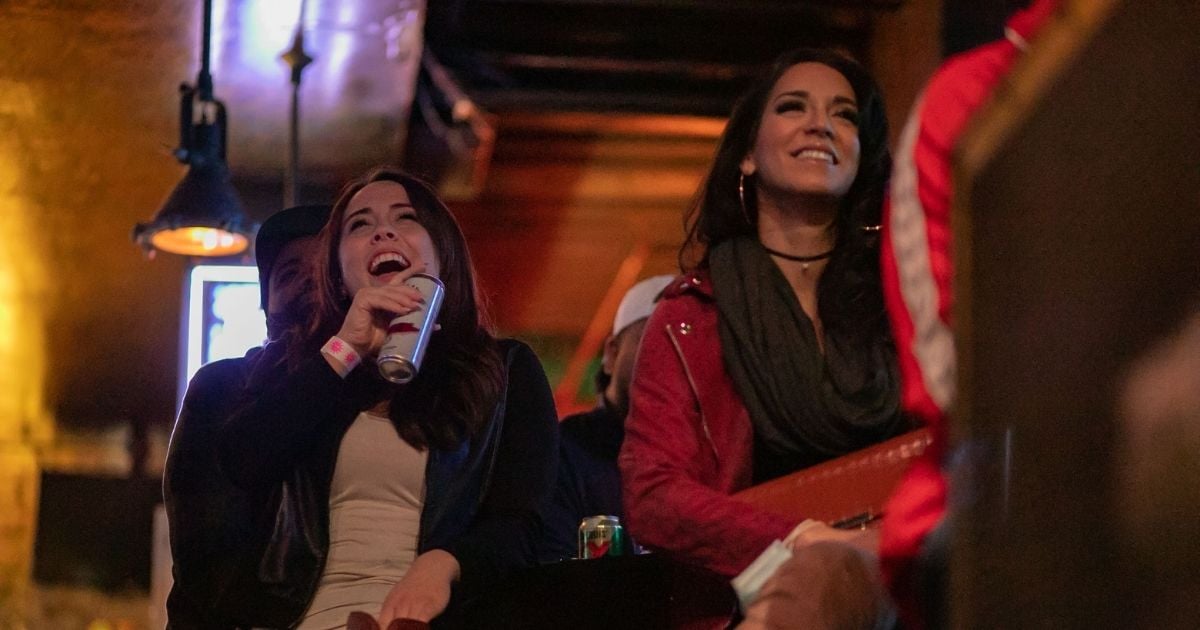 - Tables are sold with the admission of 4 people with the option of adding 2 more tickets for up to 6 people per table
- You can pick your table you will be seated
- Next to each table is a layout of the venue and where your table will be located
- There are special VIP tables that get you closer to the stage, allows you to skip lines, and get special service
- 5 VIP tables upstairs can be booked up to 10 people [For larger groups]
- There are no refunds
- You must wear a mask into the club and when going to the bathroom
- If you refuse to wear a mask, you will be asked to leave
- No heckling or videos during the show, if you can play nicely you will be asked to leave
- Make sure to have fun and be respectful during the show
Grab your table (admits up to 4 people) before you are stuck wishing you had. Get them now!
---
COVID GUIDELINES
THIS EVENT IS 18+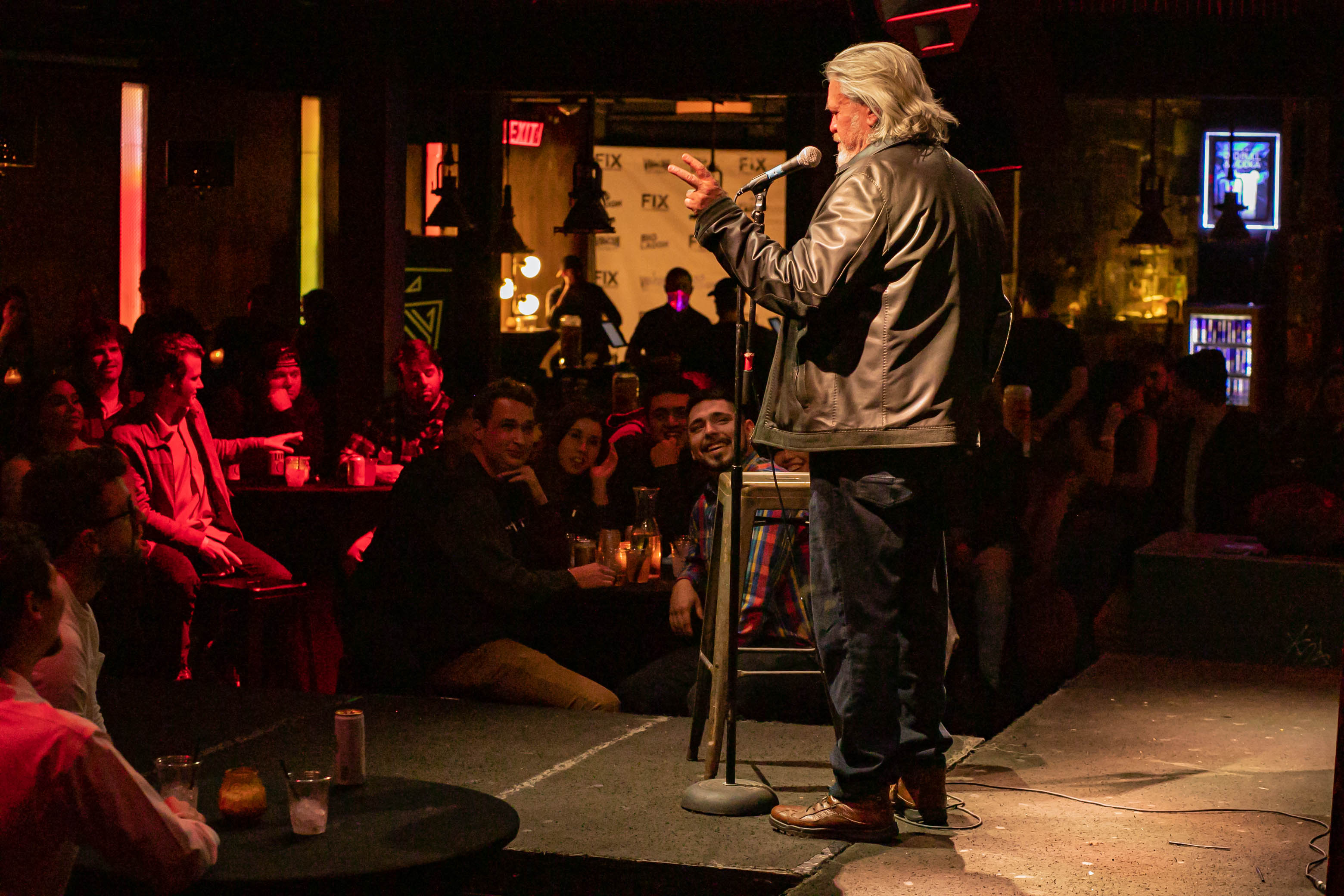 In accordance with city guidelines, we will have the following social distancing measures in place:
- Under 50% capacity (250 tickets available)
- Masks required
- Temperature checks at the door
- Must stay in your designated section
- Drinks/food delivered directly to sections
- Antibacterial wash stations
- Disinfectant on all surfaces throughout the entire venue
Grab your table (admits up to 4 with the option to add 2 more and NOW available individual GA tickets) before you are stuck wishing you had. Get them now!