Ticket sales have ended. Please check out one of these upcoming shows!
Saturday July 9th, 2022 - 10:00PM
Location : Big Laugh Comedy Austin, TX
Dean Delray is the tough motorcycle riding metalhead who still shows his warm, softer side on stage.
Dean brings his stories of music industry success to the comedy stage. He explores life as an unfiltered, old school rock n roller who now lives in a time where people are easily offended.
As you can imagine, this collision of different eras makes sparks fly and creates hilarious moments.
If you're ready to laugh all night with one of the realest and rawest comedians in stand up today, book your tickets now before they're gone.
Doors at 9:30pm | Show starts at 10pm
---
Watch Dean Delray
---
More About Dean


Dean Delray is a case study of turning passion into a labor of love, merging his affinity with music and comedy into a thriving career on stage and a growing podcast network. When he's not talking to musicians on his podcast, Let There Be Talk, chances are he is headed to his next stand up comedy gig, having performed almost 5,000 times over the past 12 years.

Delray has been a fan of comedy from his early years, taking in work of the greats like Richard Prior, George Carlin, Cheech & Chong and the early Saturday Night Live gang. Delray's path to the comedy stage started at open mic nights, honing his no-holds-barred and hard-livin' perspective that has earned him feature spots on The Joe Rogan Experience, WTF with Marc Maron, You Made it Weird with Pete Holmes and recently opening for Metallica at their 40th Anniversary concert.

This foray into comedy led to the launch of Let There Be Talk, a podcast that features raw, unfiltered, off-the-cuff conversations that offer deep insights with a diverse mix of engaging personalities from the worlds of music, film, TV, comedy and more. Let There Be Talk shows off the musical encyclopedia in Delray's head and has earned him a slot as one of today's Rock Talk leaders.

When the pandemic hit, Delray sharpened his entrepreneurial skills and launched a podcast network, Cactus Radio Network, creating three new programs to compliment his flagship podcast, Let There Be Talk. He turned "Handmade Episodes" of Let There Be Talk into a new podcast, The Grail, a show that highlights Artisans and Makers working outside the box. At Home with Byron Katie features female spiritual guru Byron Katie. And he co-hosted a 13-episode series, Dark Fonzie, with Marc Maron.

Delray has also dipped his toes into the acting world, beginning as a consultant on Quentin Tarantino's Hell Ride, in which he also landed a small role in the film. He has also appeared in The Longshots (featuring Ice Cube), Maron, Noise Matters, Love, Nothin's Easy and more.

Delray has traveled a long road to success and the ride shows no sign of nearing the end.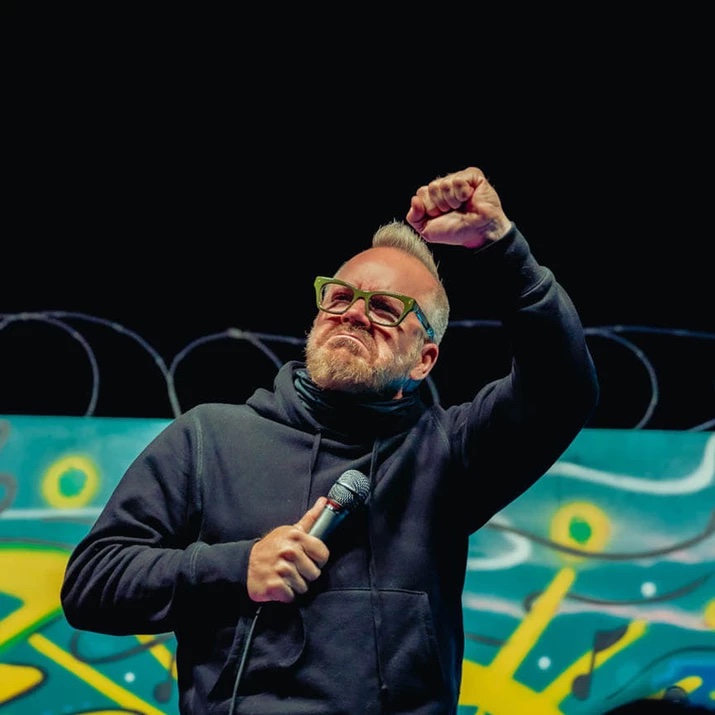 ---
Ticket Info
- Tickets are sold individually
- You can pick your tickets and the table you will be seated at
- Next to each ticket is a layout of the venue and where your tickets will be located
- This event is 21 and up, valid ID required
- There are no refunds sc
- No heckling or videos during the show, if you can't play nicely you will be asked to leave
- No backpacks or other large bags
- No animals allowed in venue
- There is absolutely NO VIDEO RECORDING whatsoever
- As you enter the venue, you are required to lock your phones in Yondr bags until the end of the show
- If you don't show up 20 MINUTES after the show time, you will forfeit your tickets
- Make sure to have fun and be respectful during the show
Grab your tickets before you are stuck wishing you had. Get them now!