This event is SOLD OUT. Please check out one of these upcoming shows!
Saturday July 3rd, 2021 - 7:00PM
Location : Big Laugh Comedy Austin, TX
Are you ready to see a comedy legend live in your backyard?
No. We're not going into your backyard. Eddie Griffin is coming to Austin. For a fun ass night, full of laughter.
This is your chance to laugh your face off with a legend.
Grab your tickets (minimum of 6) before you are stuck wishing you had. Get them now!
Doors at 6pm | Show starts at 7!
---
Don't Miss Eddie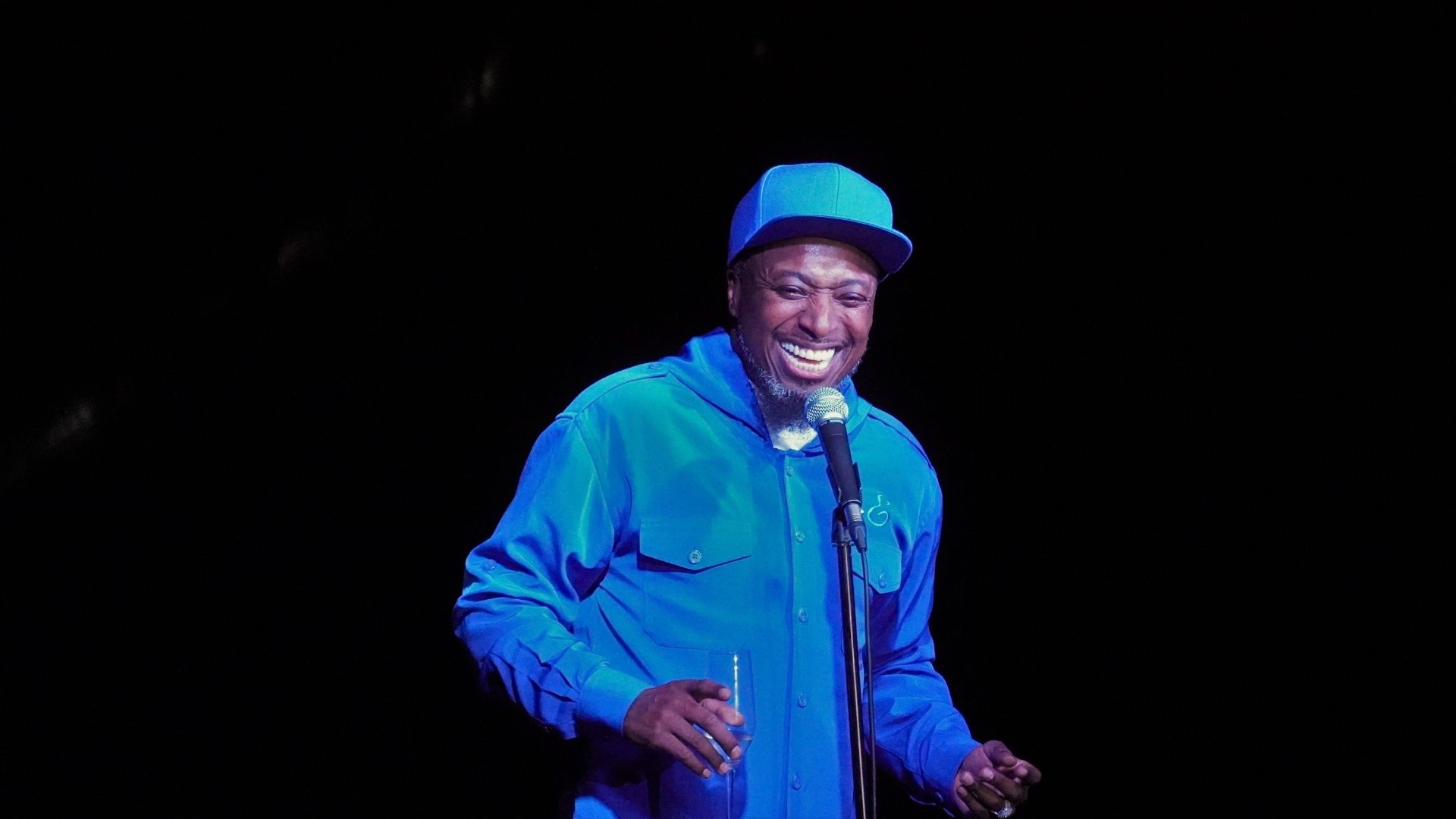 ---
More About Eddie
A popular comedian turned actor who started his career on-stage as a dare, funnyman Eddie Griffin has built an ever-growing fan base since jumping onto the comedy scene in 1990.
His Stand-Up Comedy Specials have received rave reviews including Def Comedy Jam (1992), the Cable Ace Award-nominated HBO special One Night stand (1992), the HBO special Voodoo Child (1997), Dysfunktional Family (2003), Comedy Central's You Can Tell 'Em I Said It (2011), and the Showtime Special Undeniable (2018).
Comedy Central has honored Eddie as one of the Top 100 Greatest Stand-Up Comedians of all time.
As an actor, Eddie Griffin has appeared in over 50 films such films as The Last Boy Scout (1991), Coneheads (1993), Armageddon (1998), Deuce Bigalow: Male Gigolo (1999), Norbit (2007), American Hero (2015) Mucho Dinero (2016), and A Star is Born (2018).
His most notable film role was Anton Jackson in Undercover Brother (2002). Eddie was nominated (1996) and won (2000) the NAACP Image Award for Best Actor in his own hit comedy series Malcolm and Eddie (1996-2000). In 2019 Eddie began shooting the feature film The Comeback Trail alongside actors Robert De Niro, Morgan Freeman and Tommy Lee Jones.
Eddie Griffin is back for his third SHOWTIME comedy special, Eddie Griffin: E-NIGGMA, premiering on Friday, December 6, 2019.
Currently, Eddie can be found performing his weekly Las Vegas Residency, The Eddie Griffin Experience at the Sahara Hotel and Casino. Go to: www.EddieGriffin.com for more about Eddie.
---
Ticket Info
- Tickets are sold in groups of 6 people per table
- You can pick your tickets and the table you will be seated at
- Next to each ticket is a layout of the venue and where your tickets will be located
- There are special VIP tickets that get you closer to the stage, allows you to skip lines, and get special service
- 5 VIP tables upstairs can be booked up to 10 people [For larger groups]
- There are no refunds
- You must wear a mask into the club and when going to the bathroom
- If you refuse to wear a mask, you will be asked to leave
- No heckling or videos during the show, if you can play nicely you will be asked to leave
- Make sure to have fun and be respectful during the show
Grab your tickets (minimum of 6) before you are stuck wishing you had. Get them now
---
COVID GUIDELINES
THIS EVENT IS 18+
In accordance with city guidelines, we will have the following social distancing measures in place:
- Under 50% capacity (250 tickets available)
- Masks required
- Temperature checks at the door
- Must stay in your designated section
- Drinks/food delivered directly to sections
- Antibacterial wash stations
- Disinfectant on all surfaces throughout the entire venue
Grab your tickets (minimum of 6) before you are stuck wishing you had. Get them now!