Ticket sales have ended. Please check out one of these upcoming shows!
Saturday June 19th, 2021 - 7:00PM
Location : The Marc San Marcos, TX
Are you ready to laugh your ass off?
You are in the right place. One of the funniest people on earth is coming for 2 amazing shows to San Marcos. If you don't know this comedian, you have been living under a rock. Mark Normand is one of the hottest comedians in the world. You are going to love Mark's style. You are going to have a night to remember.
Do yourself the favor and grab a table or some tickets or both. You don't want to miss Mark at The Marc for 2 hilarious shows of stand-up comedy in one night.
Tickets are limited. Get yours now!
---
Mark Normand - Fatties
---
More About Mark
Through his relentlessly punchy writing and expert delivery, Mark Normand is quickly becoming one of the most talked about comedians on the scene. He most recently self-released a one-hour special "Out To Lunch" on YouTube, which has quickly amassed over 6.4 million views.
An extremely prolific stand-up, he previously had a one-hour and a half hour Comedy Central special and has made an unparalleled seven appearances on "Conan," three appearances on "The Tonight Show with Jimmy Fallon," and one appearance on both "The Late Show with Stephen Colbert" and "The Late Late Show with James Corden."
Mark can also be heard on his multiple appearances on "The Joe Rogan Experience," dubbed by Jerry Seinfeld as the "best young up and coming comic," or on his own podcast "Tuesdays with Stories."
Born and raised in New Orleans, surprisingly to two normal parents, he spent most of his childhood making short films and wetting the bed.
---
Ticket Info
Tickets are sold at specific tables

If you do not purchase all the tickets at the table, you will be seated with people outside your party

VIP tickets that get you closer to the stage, allows you to skip lines, and get special service

There are no refunds

You must wear a mask into the club and when going to the bathroom

If you refuse to wear a mask, you will be asked to leave

No heckling or videos during the show, if you can't play nicely you will be asked to leave

Make sure to have fun and be respectful during the show
Grab your tickets before you are stuck wishing you had. Get them now!
---
COVID GUIDELINES
THIS EVENT IS 21+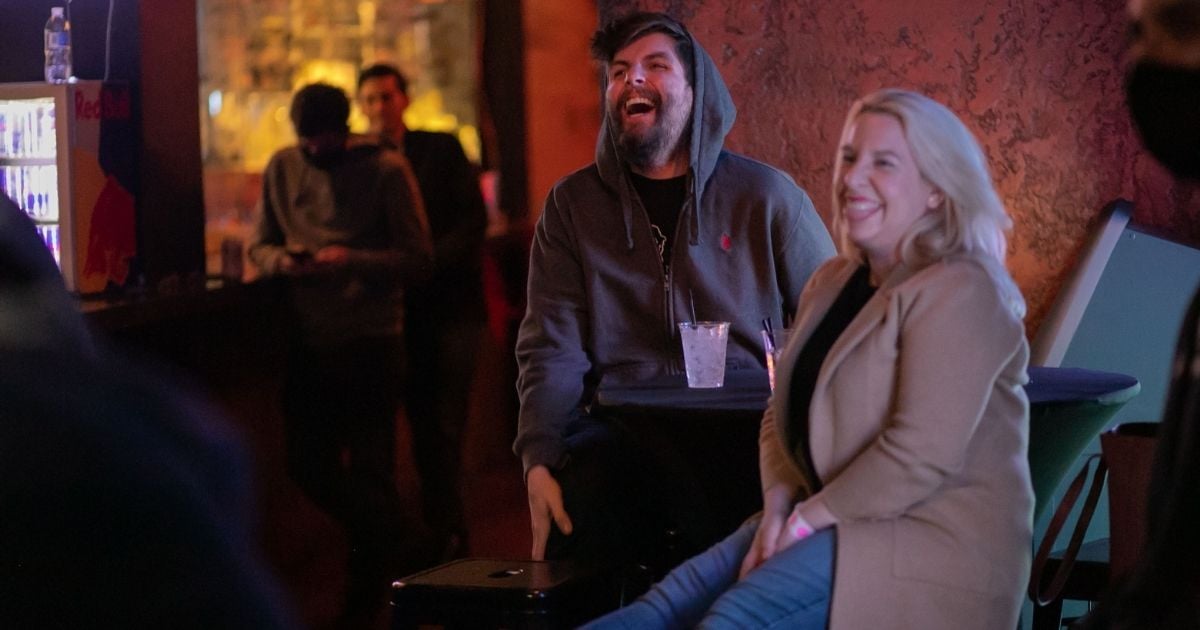 We can't wait to laugh with you.
Grab your tickets now.