Ticket sales have ended. Please check out one of these upcoming shows!
Saturday April 2nd, 2022 - 7:30PM
Location : Big Laugh Comedy Austin, TX
Comedy comes in all shapes and sizes. Stand up comedians all have different personalities. Some have multiple personalities, mostly undiagnosed.
That is the case for Megan Stalter. Not the undiagnosed multiple personality disorder, but the different personalities. Mainly because she does a lot of comedy sketches, acting, along with stand up.
A triple threat. The trifecta.
That's why you are going to love her show. It's unique and will keep you laughing and guessing throughout your time with her.
Megan is a comedy force to be reckoned with.
One of the funniest people out there right now, you won't be disappointed with this show. If you are looking to unwind from a shitty week, or just need a good laugh or you want to impress a new or old significant other, you have your head in the right place.
A comedy show is perfect for any life moment. And Megan is the perfect comedian for you to come to laugh your asses off to.
Grab your tickets before it's too late.
Doors at 7PM | Show starts at 7:30PM
---
Watch Megan Stalter
---
M
ore About Megan
Originally from the Chicago comedy scene, Megan has been called "an oasis of invigorating silliness in feeds dominated by wearying tragedy" by the New York Times and "a soothing comedy balm for a scathing grease fire of a year" by Harper's Bazaar.
She is the breakout scene stealer on the hit HBO Max series HACKS and appears on Showtime's TOONING OUT THE NEWS.
---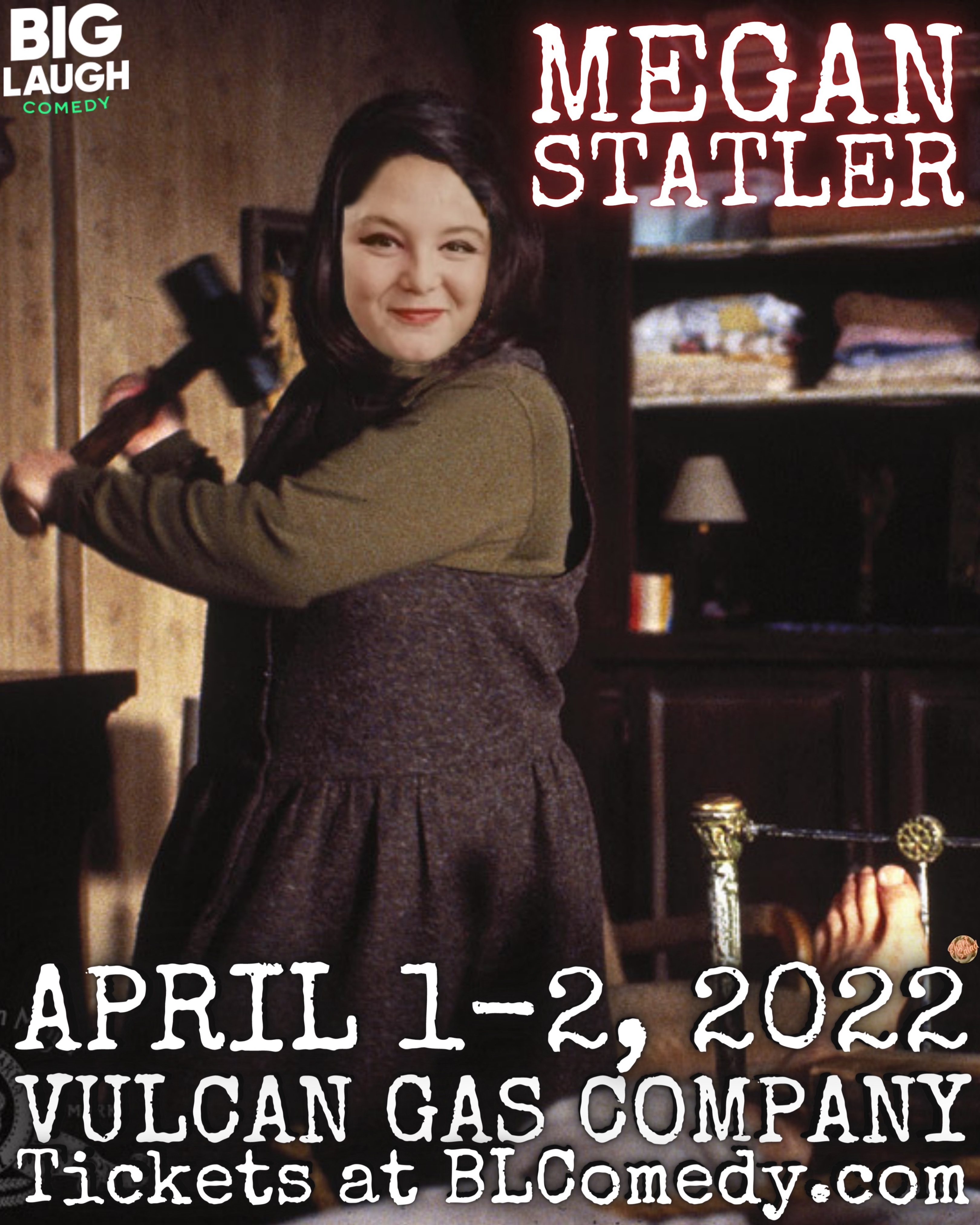 Ticket Info
- Preferred or GA table seating available. General Admission tickets also available
- You can pick your tickets and the table you will be seated
- Next to each ticket is a layout of the venue and where your tickets will be located
- There are no refunds
- This event is 21 and up, valid ID required
- No heckling or videos during the show, if you can't play nicely you will be asked to leave
- Yondr bags will be in use for this comedy event
- There is absolutely NO VIDEO RECORDING whatsoever
- If you do not show up 20 minutes after the show time, you will forfeit your tickets
- No backpacks or other large bags in venue
- No animals allowed in venue
- Make sure to have fun and be respectful during the show
Grab your tickets before you are stuck wishing you had. Get them now!