Ticket sales have ended. Please check out one of these upcoming shows!
Saturday January 14th, 2023 - 10:00PM
Location : The Studio Austin, TX
What's the best combination of activities?

Drinking and laughing, of course. That's what you should expect at the funniest show in Austin. Takin Shots is a comedy drinking show where comedians put their livers on the line for the audience's good time.

See the best comedians from all over the country take shots throughout their sets. Come have a laugh and drink!

Get your tickets now! And prepare your liver for a great time.
Doors at 9PM | Show starts at 10PM
---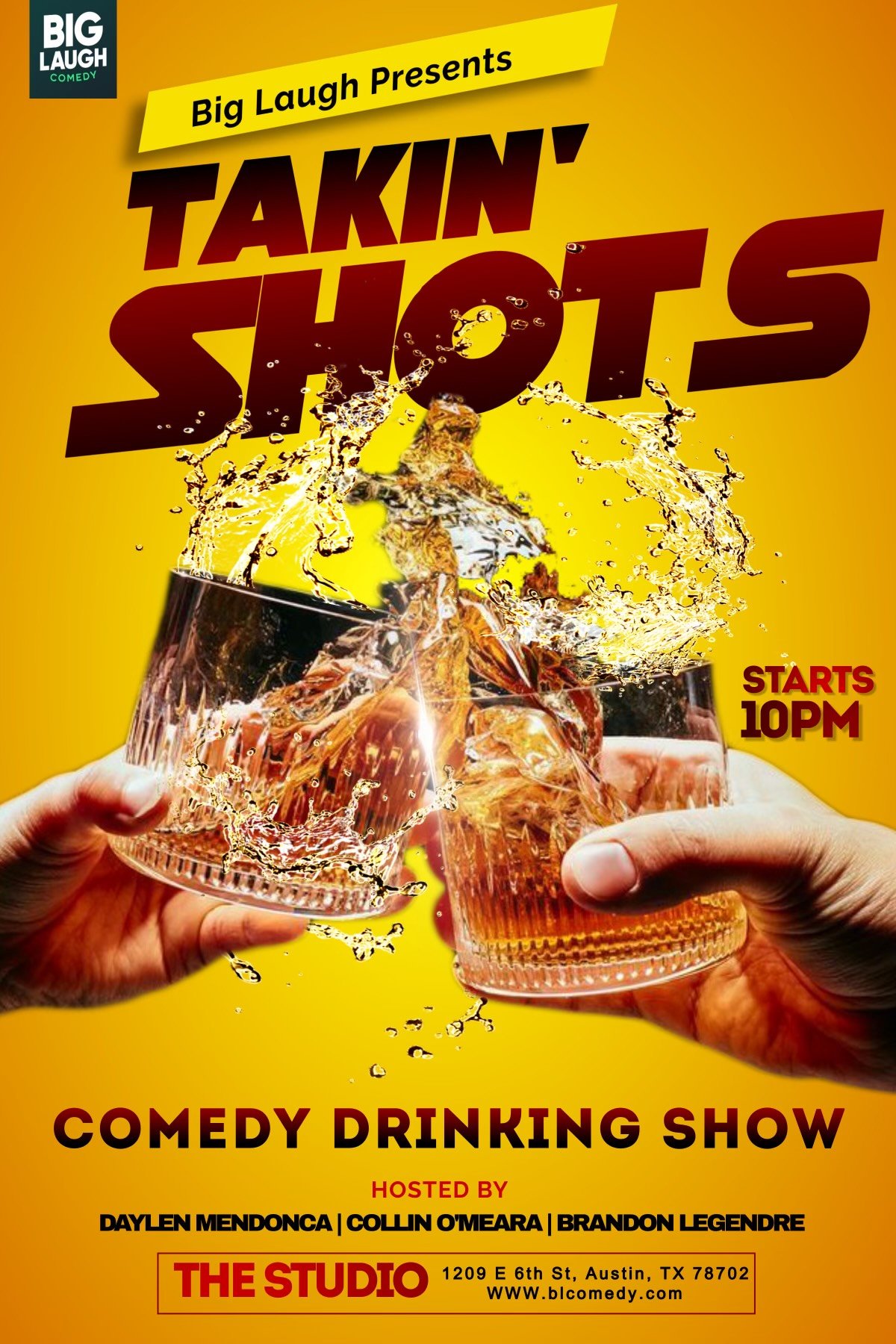 ---
Ticket Info
- Tickets are sold individually
- Please be advised that this seating can involve shared tables with other guests
- You can pick your tickets and where you will be seated at
- Next to each ticket is a layout of the venue and where your tickets will be located
- There are NO REFUNDS
- No heckling or videos during the show, if you can't play nicely you will be asked to leave
- There is absolutely NO VIDEO RECORDING whatsoever
- If you don't show up 20 MINUTES after the show time, you will forfeit your tickets
- Make sure to have fun and be respectful during the show
Grab your tickets before you are stuck wishing you had. Get them now!