Geekd Out
Elevator Pitch
Big Laugh Comedy is a central brand for comedy that mixes both online and in-person experiences to ensure the laughs never have to end. With significant traction in our home state of Texas over just a few short years, we're ready to expand our reach and bring even more joy into the world at a time when it's more needed than ever.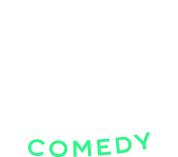 Reasons to Invest
We've served over 250,000 comedy fans and have worked with some of the biggest comedians in the game, including Joe Rogan, Brendan Schaub, Donnell Rawlings, and Eddie Griffin
Big Laugh Comedy drove over $2M in ticket sales and over $3M in food and beverage sales between October 2020 and October 2021.
U.S. comedy clubs boast a market size of over $320M as of 2022, while the digital content creation market continues to exponentially grow into the billions.*
Bringing People to Comedians, and Laughter to the People
Big Laugh Comedy is bringing innovation to the world of comedy by leveraging technology and catering to evolving fan preferences. Rather than skimming through multiple streaming services or local event listings, comedy fans will be able to get their laughs all in one convenient place.
The approach starts with comedy shows hosted at physical venues, each of which will be specifically catered to that locale and its audience. But the laughs don't stop there—we'll continue to serve our community through online content, podcasts, and more. We're taking a holistic, community-centered approach, taking into consideration comedians and audience members alike in order to bring opportunities (and yes, laughs—did we mention those?) to as many people as possible.

Our motivation is simple: More laughs means more joy, and more joy means more optimism and positivity, which in turn brings better relationships, decision-making, and overall well-being. In doing so, we're creating a brand that unifies the world.
Today's World is All Tension, No Punchline
We've all been through a lot together, especially in the past two years. Burnout is rampant, the news cycle is exhausting, and many of us spend all day frowning at a computer screen. Laughter and joy aren't simply a nice-to-have, they're a need-to-have. Big Laugh Comedy wants to prioritize that and bring more joy and uplift to as many people as possible.

So you've chosen to attend a comedy show - that's great! Where do you go? You may search online for local comedy clubs, trying to track down their websites and schedules which may or may not be regularly updated. Maybe you look up local event listings, which also might be outdated. How many different places do you need to scour to find your fix, if you haven't already given up? There needs to be an easy place to get all the laughs you need.

More disappointingly, the unfortunate nature of many comedy clubs is that they're purely money-driven. We've heard and experienced first-hand that many venues often don't treat their comedians right, nor do they prioritize the audience experience.

Big Laugh Comedy is looking to change all of that
All Your Laughs in One Convenient Place
Big Laugh Comedy is solving the growing need for easy-to-find laughs by creating one central comedy brand that brings together both in-person and online experiences all in one place.

We have multiple products, which include ticket sales to comedy shows, food and beverage sales at venues, and sponsorship opportunities for our digital content, including our website, podcasts, social media, and newsletters.

Branded content, NFTs, Web3 and other products will also provide unique revenue opportunities in the future as we continue to expand.
A Returning In-Person Events Space & the Growing Digital Content Market
The markets where we're focusing our revenue efforts are all currently booming with opportunity. The U.S. stand-up comedy market is valued at over $320M as of 2022 (source). Meanwhile, the global podcasting market is estimated to reach $94B by 2028 and the digital ad revenue market is projected to hit $460B by 2024 (source / source).

As the world attempts to return to normal post-COVID, people are desperate to go out and laugh together again, which means demand is sky high for in-person stand-up comedy. We believe there's no one out there doing what Big Laugh Comedy is doing; our drive for an all-inclusive comedy ecosystem separates us from other services and offerings.
Our comedy ecosystem includes opportunities to get more stage time, travel throughout the state of Texas (eventually the country), build a brand with our online content, and learn from the professional touring comedians. Plus more. There is nothing like that out there.
Over $5M in Revenue and 250K Fans
Big Laugh Comedy is alive and thriving, and we've only just skimmed the surface of what's possible.

Between October 2020 and October 2021, Big Laugh Comedy has sold over $2M in tickets and has driven over $3M in food and beverage sales (Big Laugh Comedy received no portion of the proceeds from food and beverage sales), serving laughs to over 250,000 comedy fans across several location in our home state of Texas. We're thrilled by our current traction, having generated revenue not only for ourselves, but also for our comedians and partner venues—all during a global pandemic.
We're building up an engaged and loyal fanbase, all while continuing to gather valuable data that will enable us to continue building out a unique, tailored business model that will keep us growing.
[MEDIA-HERE]
*These testimonials may not be representative of the experience of other customers or partners and is not a guarantee of future performance or success.
From here, Big Laugh Comedy is ready to expand to new heights with the funds raised from this campaign. We are working towards opening three full-time comedy venues, expanding our list of existing partner venues, hiring additional key team members, and growing the media side of the business.
With a Focus on Community, Our Mission is to Change the Culture
Our vision with Big Laugh Comedy is to create a space rife with opportunities for comedians to make a living wage while developing their talents, to produce the best possible experience for customers, and to make the world laugh.

We've built Big Laugh Comedy through the passion of our talented team and our ability to seize great opportunities. Our dual focus on serving both sides of the comedy community will continue to fuel our growth, generating a flourishing fanbase as we look to expand to locations all across the country.
We're on our way to changing the game of comedy. We'd love for you to join us in creating real, positive change by bringing more laughs to the masses.
...and needless to say, we promise to make you laugh along the way.