Invest In Big Laugh comedy
Elevator Pitch
Big Laugh Comedy is a central brand for comedy that mixes both online and in-person experiences to ensure the laughs never have to end. With significant traction in our home state of Texas over just a few short years, we're ready to expand our reach and bring even more joy into the world at a time when it's more needed than ever.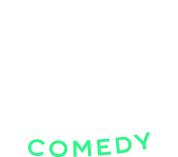 Reasons to Invest
We've served over 250,000 comedy fans and have worked with some of the biggest comedians in the game, including Joe Rogan, Brendan Schaub, Donnell Rawlings, and Eddie Griffin
Big Laugh Comedy drove over $2M in ticket sales and over $3M in food and beverage sales between October 2020 and October 2021.
U.S. comedy clubs boast a market size of over $320M as of 2022, while the digital content creation market continues to exponentially grow into the billions.*
Bringing People to Comedians, and Laughter to the People
Big Laugh Comedy is bringing innovation to the world of comedy by leveraging technology and catering to evolving fan preferences. Rather than skimming through multiple streaming services or local event listings, comedy fans will be able to get their laughs all in one convenient place.
The approach starts with comedy shows hosted at physical venues, each of which will be specifically catered to that locale and its audience. But the laughs don't stop there—we'll continue to serve our community through online content, podcasts, and more. We're taking a holistic, community-centered approach, taking into consideration comedians and audience members alike in order to bring opportunities (and yes, laughs—did we mention those?) to as many people as possible.
Our motivation is simple: More laughs means more joy, and more joy means more optimism and positivity, which in turn brings better relationships, decision-making, and overall well-being. In doing so, we're creating a brand that unifies the world.