Article by: Holly Johnston
One of the most sensational tech, business, music, film, and comedy festivals, South by Southwest 2023 (SXSW) will be hitting the streets of Austin once again from March 10-19th.
This year's SXSW Comedy Festival features an unbelievable lineup, bringing you the best standup, sketch comedy, and live podcasts from March 10-14th.
But - you might be freaking out when you see how much badges cost - how are you gonna spend $1000 on a pass when eggs are barely affordable?
We'll let you in on a little secret…you can still experience incredible comedy without a badge.
There will be lots of unofficial SXSW shows happening simultaneously, where you'll see drop-in performances by big-names and talented up-and-coming comics all week long.
The possibilities of who might show up are endless…
So whether you ball out and get a badge or you hit all the unofficial SXSW shows, there's a LOT of comedy to explore.
Here's a list of comedians to look out for during this year's SXSW festival.
Eric André
Image via SXSW
Eric Andre is an all-around comedic genius- he's a comedian, actor, producer, and host/ creator of the wildly hilarious talk show parody: The Eric Andre Show, featuring sketch comedy, pranks, and absurd interviews.
His list of credits go on and on. He recently co-wrote, produced and starred in the feature film BAD TRIP on Netflix, and his comedy special Legalize Everything premiered on Netflix in 2020.
Whether you attend the live action Eric Andre Show or catch Eric Andre on a standup showcase, it's guaranteed to be a blast.
Chelsea Handler
Image via IMDB
Her list of credits are endless. She's a comedian, tv host, best-selling author, entertainment icon…we'll leave it there.
Her most recent Netflix comedy special Revolution premiered in 2022, following her Grammy nominated 2020 HBO Max Special: Evolution. Her 2023 Tour Little Big Bitch begins spring 2023.
Watch a clip of Chelsea Handler
Brian Moses
Image via SXSW
Brian Moses is a writer, actor, host, and producer. He's the co-creator of Comedy Central's Roast Battle and hosts Roast Battle at the Comedy Store every Tuesday.
Catch Brian Moses hosting several fun nights of comedy trash-talking at this year's SXSW Roast Battle tournaments.
Joe DeRosa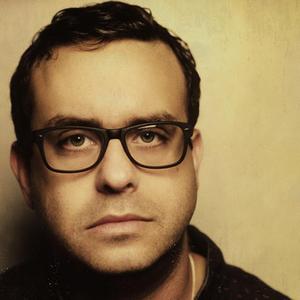 Image via SXSW
Joe Derosa is a comedian, podcast host, owner of his own New York sandwich shop: Joey Roses. He has SIX top charting albums, numerous tv and radio performances. and has done many comedy tours across the country and the globe.
Check out his two top-charting podcasts: We'll See You in Hell and Taste Buds.
Eddie Pepitone
Image via NPR
If you're tired of the bullshit in today's society and often feel like screaming into a void, you're gonna love Eddie Pepitone aka "The Bitter Buddha." He's like if your angry grandpa had killer punchlines.
Eddie Pepitone may not see the world through rose colored glasses, but his controlled rage and pessimistic views are hilarious, honest, and cathartic His comedy special For The Masses was recently listed as Funniest Special by New York Times. Check out his podcast: Apocalypse Soon.
Watch a clip of Eddie Pepitone
Beth Stelling
Image via Beth Stelling
A writer, actor and standup comedian, she was named Best Standup Comedian in Chicago in 2010 and has two albums: Sweet Beth, and Simply The Beth. Her first hour special Girl Daddy is available on HBO Max.
From her relatable stories about her parent's divorce and her quirky word pronunciations, she's the perfect mix of personal and silly.
Tone Bell
Image via Amazon
Tone Bell is a comedian, writer, actor and producer. He's known for his Comedy Special: Can't Cancel This and his Comedy Album, One Night in Austin. He currently hosts the cocktail drinking series DRINK MASTERS on Netflix.
Steph Tolev
Image via Punchline Philly
If you like comedy that's high-energy, honest, and tiny bit absurd, you'll love Steph Tolev. Originally from Canada, she's a regular at the Comedy Store in Los, Angeles and headlines clubs across the country. Her signature raspy voice, and hilarious stories are sure to have you laughing hard.
Adrienne Lapalucci
Image via Spokesman Review


If you love dark comedy that pushes boundaries, you're going to love Adrienne Lapalucci. Adrienne Lapalucci is a writer, comedian and podcast host who's a regular at the Comedy Cellar and the Stand in New York City.
Born and raised in the Bronx, she's seen some sh*t. Her brilliant albeit controversial takes on race, politics, and women's issues are not for the faint of heart. She recently premiered on Louis CK: Back to the Garden, live at Madison Square Garden. Check out her album Baby Skeletons.
Watch a clip of Adrienne Iapalucci
Sam Tallent
Image via The Vail Daily
If you like intelligent comedy that is silly, and whimsical, you're gonna love Sam Tallent. Not only is he a talented standup comedian, he's also a novelist.
His novel, Running the Light is a must-read if you're an aspiring comic/ comedy lover. Sam Tallent also has a special out on Amazon Prime: Waiting For Death to Claim Us.
So there you have it: SXSW is bringing some serious talent to Austin.
Hop on your Bird scooter and head downtown; the ultimate comedy experience awaits.