Article by Casey Rocket
They say laughter is the best medicine except if you have fallen victim to The Mummy's curse.
In which case, you're doomed to search for the talisman of Ramesses the Great until the sun turns to ash. Sorry, Brendan Fraser, your fatass can't do a lick of good in the shadow of such cataclysmic adversity.
But I digress.
Summertime is upon us, and there are laughs at every corner.
If you're looking to take a breather from your jet-setting lifestyle of poolside seltzers and prescription sedatives, the selfless staff at Big Laugh has cataloged some of the most exciting comedy news this side of the Mississippi.
Whether it's a new special from some of our favorite comedians or a rowdy podcast from some of the up-and-coming bloodhounds, let's recap some of this summer's biggest releases (so far).


Fresh off his triumphant run of shows in Austin, "Cum Town Hero," Stavros Halkias shook the normies to their core when he released his debut standup special on YouTube earlier this month.
Filmed in front of a suitably hip audience at The Lodge Room in Los Angeles, Stavros doesn't miss a beat during his 53-minute murder spree.
For the uninitiated, Starvos has quietly solidified himself as one of this country's last genuine hopes for good old-fashioned raunch-comedy. Equal parts goofy and erotic, this Baltimore-bred comic is nothing short of a breath of fresh air in a sea of mediocrity.
Adam Ray Best of Live in Madison
If you were fortunate enough to see Adam Ray during his shows at Vulcan Gas Company this April, you know how devastating the guy is.
While Adam Ray isn't quite a household name, anybody who knows anything – from open-micers to big rig mechanics to Methadone patients – knows this dude works a crowd like very few comics. You'd be hard-pressed to hold a candle to Ray's riffs, and his new special is no different.
Live in Madison is a gut-wrenching showcase of his patented brand of free-for-all crowd work, tight joke writing, and pants-pissing storytelling.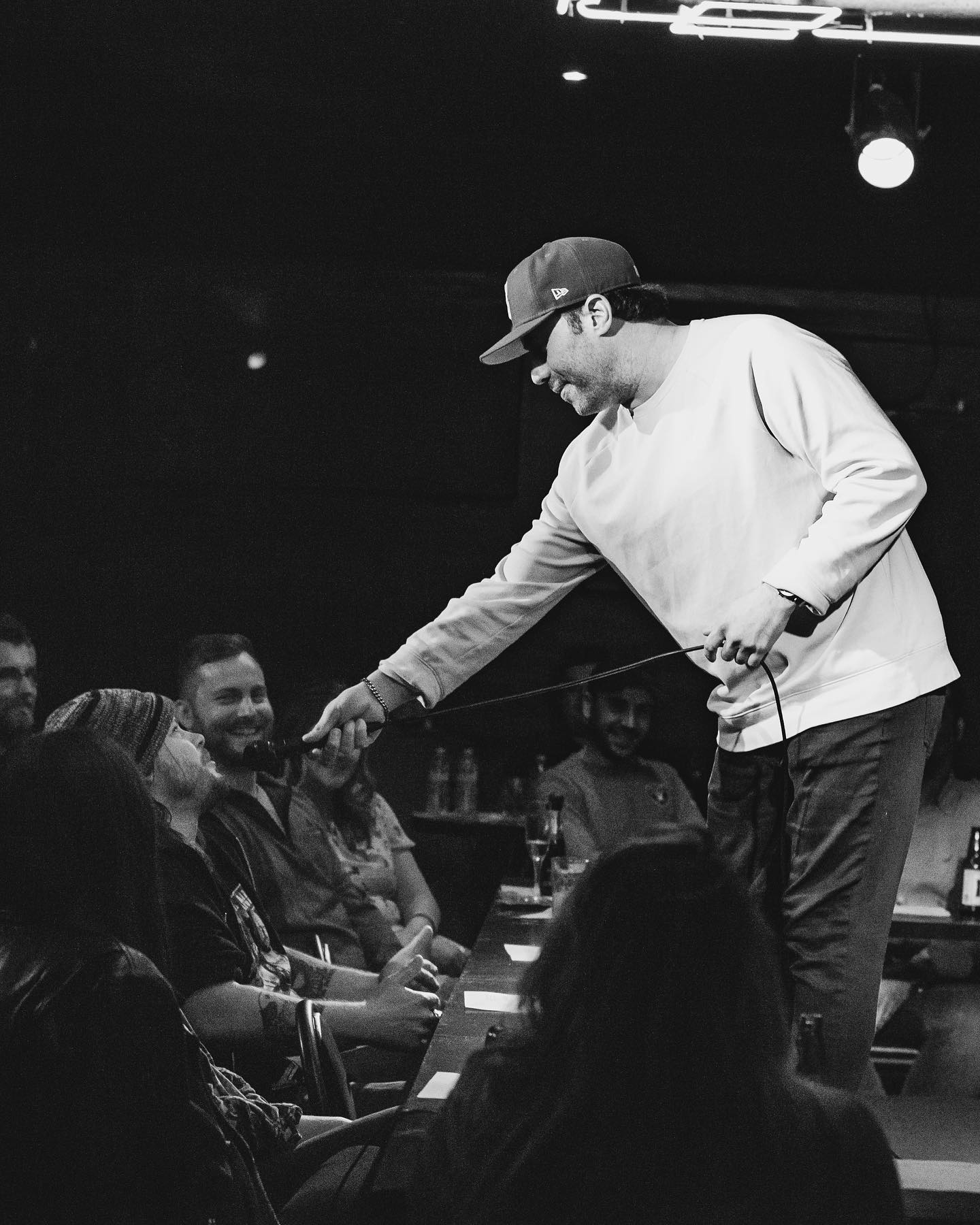 Nimesh Patel – Thank You China
Ole "Quick-Nips Nimesh from Bangladesh." Except he's from New Jersey, and his nips are average speed, so get your mind out of the gutter.
Stand Up-turned SNL writer-turned all-around-sweetheart Nimesh Patel joins the first-timers club with the release of his debut album Thank You China. Filmed in late 2021 at the Gramercy Theater in NYC, Nimesh holds nothing back as he covers topics like Kobe Bryant, religion, and beyond.
Some subjects – like his riffs on "healthcare" – are above my brain grade, but when addressed with the quiet, biting confidence of a seasoned comic like this, it's hard not to admire this genuine talent at the top of his game.
Fourth of July (the new movie from Joe List & Louis C.K.)
New York's favorite sex symbol (and Louis C.K.) buzzed the message boards when they recently dropped the trailer for their new feature-length movie Fourth of July.
Set to be released on July 1st – which seems like a missed opportunity if I've ever seen one – this comedy follows a recovering alcoholic (appropriately played by star-in-the-making Joe List) returning home to Maine to confront his parents about unresolved traumas.
Two comics at markedly different points in their careers, each with unique stories to tell. This homegrown comedy is one to put on your watch list: especially with C.K. taking up directorial duties behind the camera.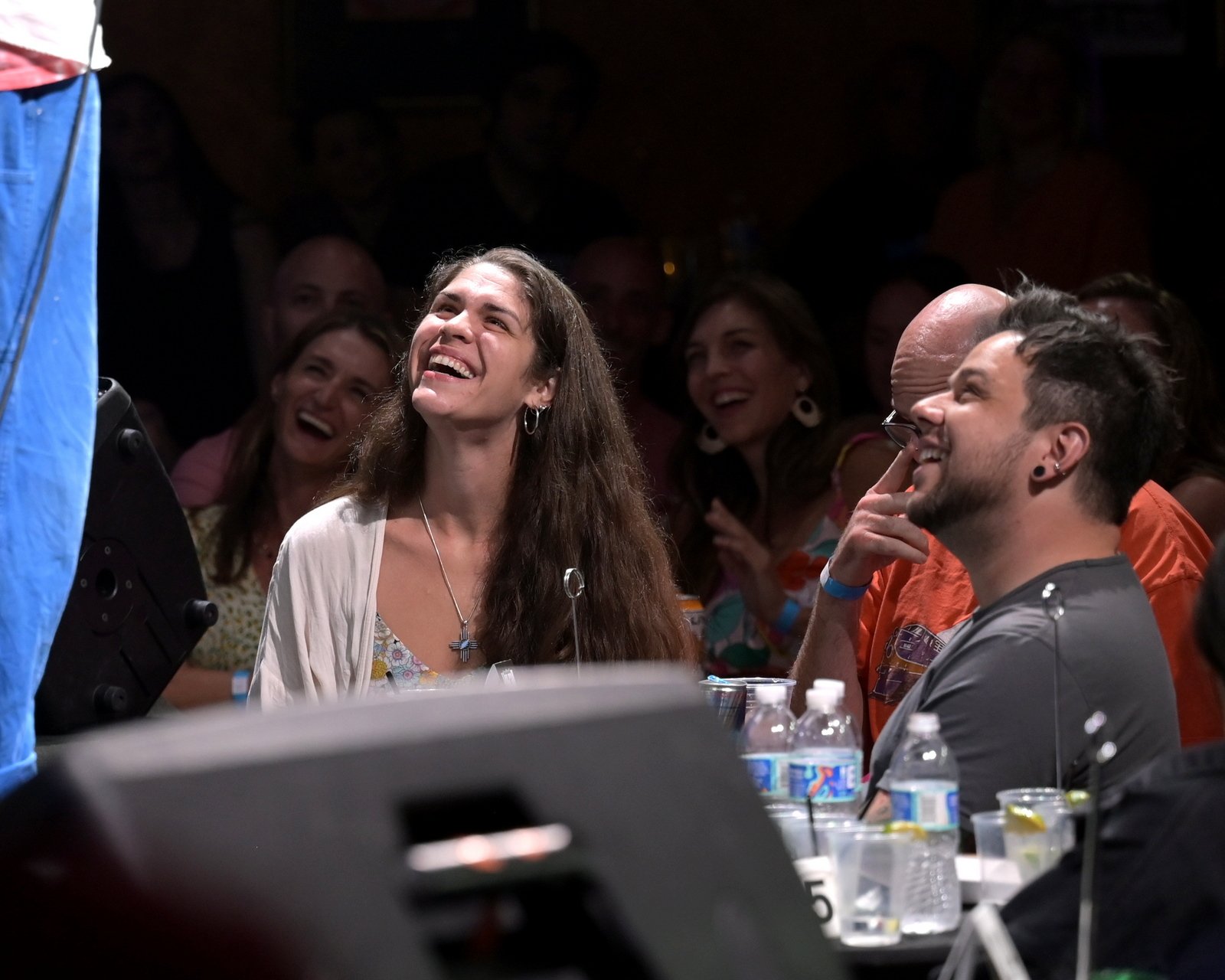 Live from the World-Famous Comedy Store, Fahim Anwar is back with the follow-up to his 2020 Comedy Central special There's No Business Like Show Business.
This unique experience takes the viewer from showroom to showroom as Fahim weaves together his 47-minute special from multiple individual sets.
Many comedy buffs consider Anwar one of the most underrated comics on the circuit right now. After watching this special, you have to figure he will be a household name sooner rather than later.
Laughs aside (and plenty to be had), it's nice to see hard-working comedians breaking the mold and playing with the traditional format we've grown accustomed to over the years.
Alex Jones discusses Transgenderism with Blaire White
As a God-fearing citizen of earth, you can't ask for much more than this.
Let Alex Jones loose on any topic, and you're virtually guaranteed to have an absolute barnburner of chaotic garble-speak. Let him voice his opinions on hot-button issues like Trans-rights? Whoa Nelly, Valhalla is upon us.
If I were you, I'd leave the kids at the babysitters, grab a quart of Wild Turkey, and soak in this field day of absurdism.


Joe Rogan, Ari Shaffir, Mark Normand, and Shane Gillis get belted on JRE
Full episode on Spotify
Just four dudes taking down two thirty-racks of Bud Light and having a laugh. Is there anything purer in this world?
You can watch this whole episode on Spotify now and it has a little bit of everything for the whole family to enjoy:
At least one in-depth discussion about MK-Ultra victim, mass murderer, notorious Boston mobster, and FBI informant Whitey Bulger? Yup.

Comedy-darling and Mayor of Goofsville Shane Gillis slurping down BLs like it's his last day on campus before shipping off to Vietnam? Big ole check.

Ari slurring his words like a pigeon with a bellyful of Georgia Tech bathtub acid? Without a doubt. Come hell or high water. It doesn't get much better than this. Savor the moment, boys. We don't know how good we have it.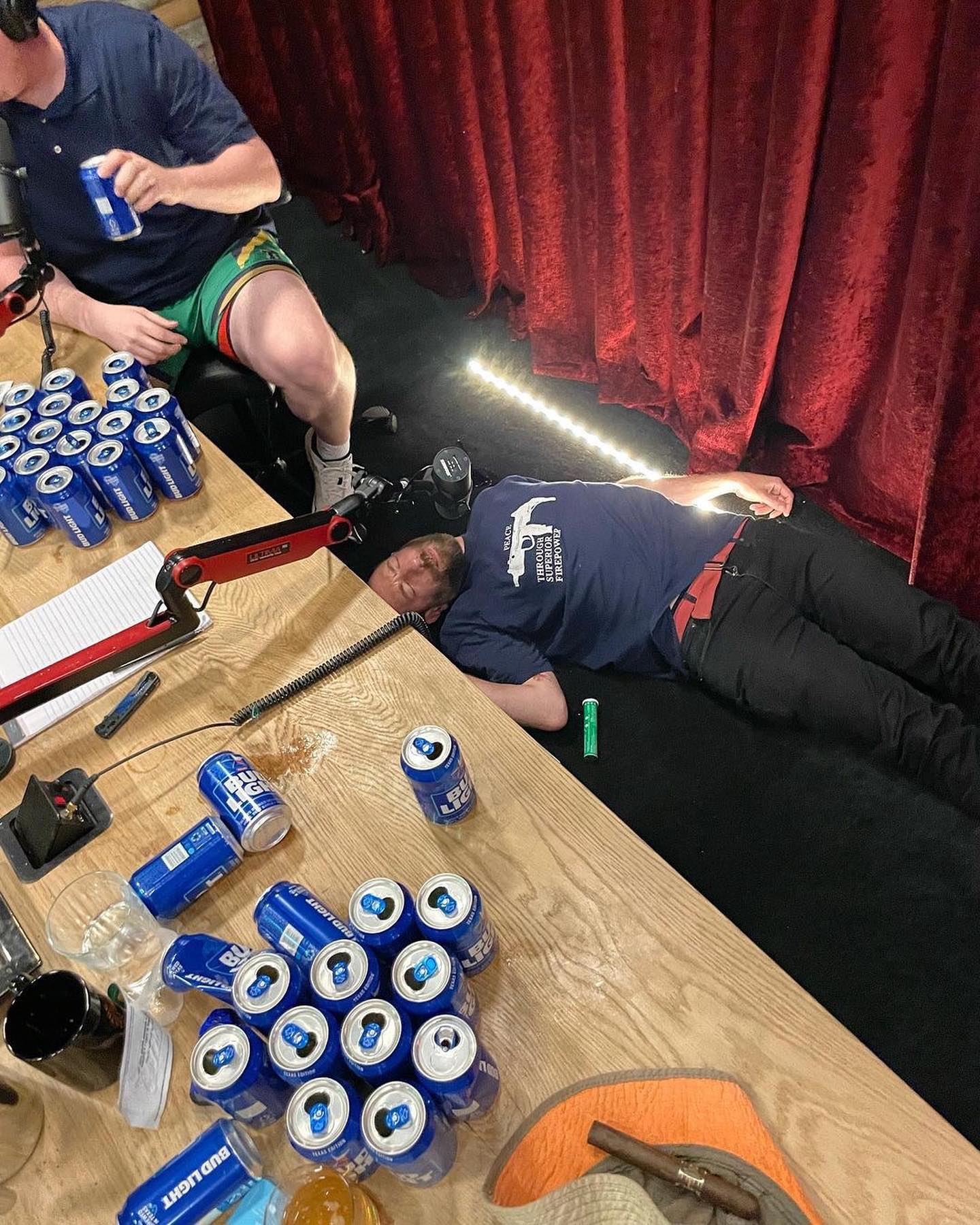 Well, that oughta' be enough to hold you over for now.
If you have any comedy musings you want to see featured in our next update, make sure to reach out and help us stay in the good graces of the Giggle Gods.
Until then, get out there and freak out some normies for me. Lord knows they deserve it.