Article by: Robert Dean
Brian Redban says he loves digital ass.
Well, that's at least what came out during his recent appearance during his loaded with killers roundup, aka Secret Show.
The one big difference is while he's still holding a few at Vulcan Gas Company, Redban has since partnered with Anthony Hashem and Christina Alvarado to open Sunset Strip, just blocks down from Joe Rogan's Comedy Mothership.
Hashem previously owned the pop-up version of the club down on 4th Street, and seeing this new permanent iteration was something he was passionate about executing, "We're continuing the legacy that we started with Sunset Strip when Austin comedy was kicking into high gear. I started the Sunset Strip with my best friend, Adam Hartle, and his unfortunate passing made me more dedicated than ever to seeing Adam's legacy preserved. With Redban and Christina on board, we're taking this club to the next level, not just for shows, but for the culture of comedy."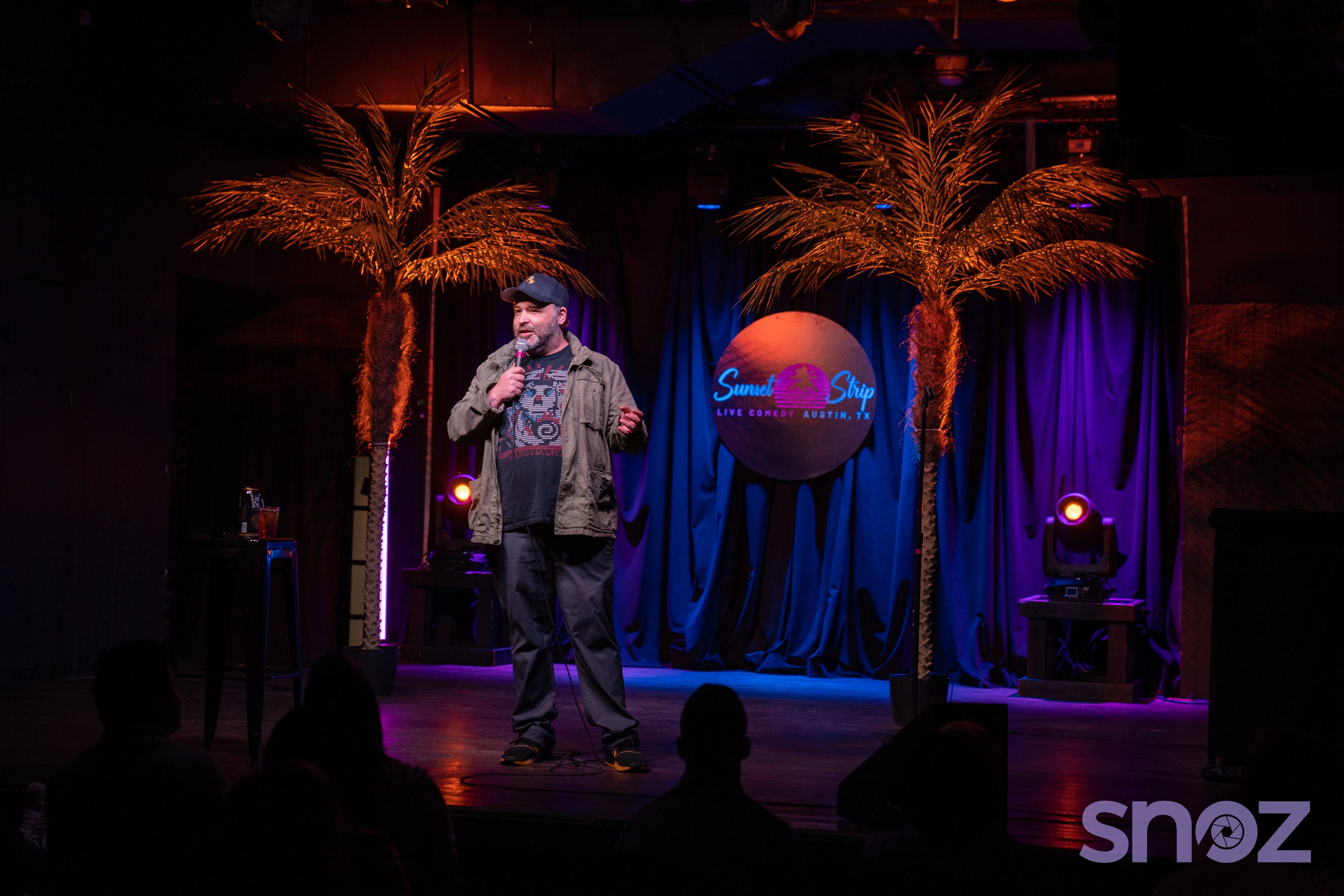 Brian Redban at opening night of The Sunset Strip on 6th St. Austin, TX
The spot is different because it's centered around the comedy community, not just a place to see shows.
Sunset Strip opens in the daytime with a coffee bar for comedians to work on their jokes or act as a space for anyone to get some work knocked out before the madness starts – seven nights a week.
It's cool to see Redban acting as a part of the ownership team – the guy knows what a winner looks like considering he's helped kick off not just Kill Tony but also Your Mom's House and, obviously, JRE. So, if there's a horse to bet on, Redban is the quality candidate.
Located at 214 E 6th St (formerly The Parish), Sunset Strip ATX has been popping off since it opened its doors on April 17th.
The club promises to feature the best comics in Austin and world-renowned headliners. If there's someone you've been following on social media, chances are, they'll take the stage of Sunset Strip this summer and beyond.
And so far, the comedians working the room haven't disappointed. Everyone is coming through and showing their support, which is crucial with so many options in town for people to see not only comedy and live music.
Suffice it to say, around these parts, many microphones are being used in one way or another, and that's never a bad thing.
The Sunset Strip has such good energy. While it's been a few things over the years, the comedy feels right. The ceiling is low enough, the wood is old, and there's enough darkness while the sound projects. These are all critical elements for what a comedy room should feel like and what vibe the place should carry.
That first night, Mike Eaton opened and crushed because he's Mike Eaton. Deric Poston, Ehsan Ahmad, and Chris Tellez all did sets, proving that Austin is in the mix against Los Angeles and New York from now and forever.
Tellez especially brought it on opening night, never letting his foot off the gas as to why he belongs on every bill around town. It's also worth noting that every time I see Deric Poston and Ehsan, they keep improving. Having seen these folks since they landed in town, watching their trajectory is a gift.
The comedy ecosystem in downtown Austin is thriving thanks to so many talented people making a name for themselves, one mic at a time.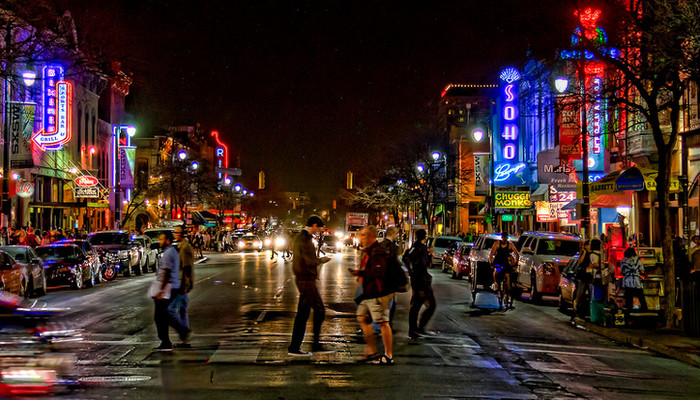 We're lucky to have a front-row seat.
The Sunset Strip will be a contender for the best room in town, and that's saying a lot as you walk around town and see how many comedy clubs have popped up in the post-pandemic world.
If there's any way to pay tribute to the memory of Adam Hartle, this team is executing the dream with flying colors.