Written by Junior Flexwell
In 2005, when MTV gave a twenty-five-year-old Nick Cannon control of a hip urban sketch comedy show, the attitude was that Wild N' Out (WNO) would be a short-lived cultural moment.
Fifteen years have passed; we couldn't have been more wrong.
Wild N' Out has changed comedy
Cannon had done some notable things in film and music, but none warranted a network show. His self-titled Rap/R&B album had been released to an underwhelming response, but his star role in the 2002 film Drumline had given a glimpse of his true talent of being in front of the camera.
MTV at the time had wildly popular reality shows, but nothing centered around rap/urban culture that was taking over. "I auditioned for WNO when I was 17" says Matt Rife, the youngest comedian to ever appear on the show. "It was a lot of pressure at the beginning and I'm actually glad I didn't land it till two years later."
Wild N' Out follows the blueprint of shows like MADTV or All That. The most notable difference is the way Wild N' Out uses improv.
Although multiple comedians have stated that they rehearse these jokes, the perception is that it's happening on the fly once it's showtime.
This, along with the cast separated into teams and pitted against each other, has been the vehicle that has carried the show. Internet stars like King Bach go head to head with well-established acts like Mike Epps.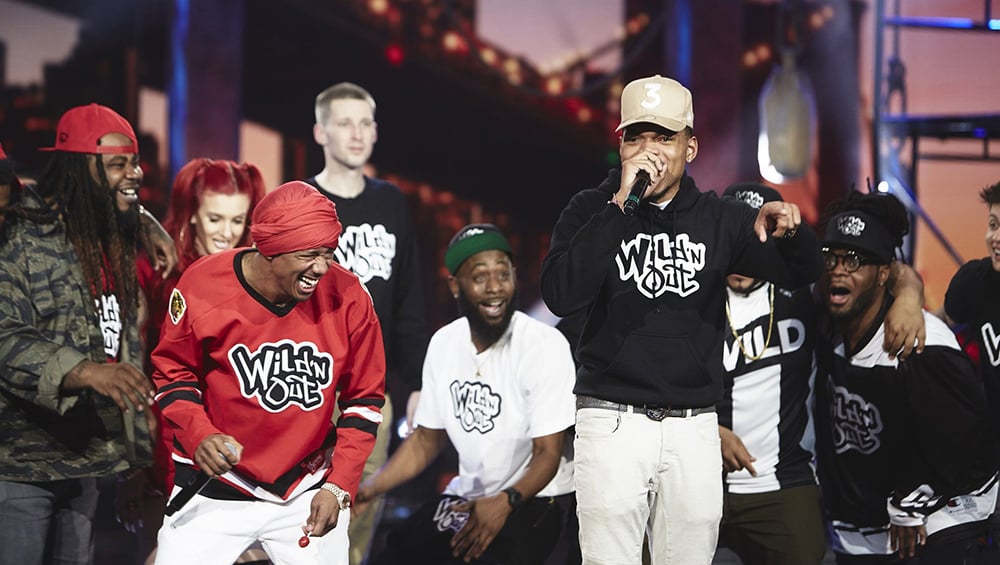 Getting roasty on Wild N' Out
The roasting on Wild N' Out has become the stuff of legend. "Roasting" someone is a barrage of jokes thrown back and forth, looking to break the opponent.
Comedy Central began a roast-themed show in 2000, but they added music and crowd interaction in a way that has repurposed the roast forever.
Katt Williams was one of the best roasters because his "pimp persona" was already famous for saying anything and everything. The crowd stands when he gets ready, and the energy translates through the screen. The roast segments on YouTube are well into the hundreds of millions in views which have been a rising tide for every comedian aboard the ship.
"WNO has been an absolute blessing for my career" says Brent Pella, another comedian currently appearing for this season. Pella also spoke highly of Cannon. "Nick is the coolest guy I've ever met. It felt like I was talking to an old friend."
Legendary comedians, as well as new names, have tested content in this fun, interactive setting.
Before WNO, you would have to work years as a young urban comic to stand next to a seasoned vet in competition. It's stand-up on steroids, and the ring leader, Cannon, is crafting this platform while pushing it to new heights.
Cory Holcomb, a day one WNO member, has gone to do comedic voice work with Fox's The Cleveland Show. Once a comedic internet titan, DC Young Fly broadened his scope and used the WNO platform to venture into movies, podcasting, and other ideas. Katt Williams' debut album The Pimp Chronicles exploded his popularity to new heights, and it didn't hurt that he was also actively killing the scene. Mike Epps, a seasoned actor and Def Comedy Jam star at the time, joined the show because he saw its value.
"A lot of the comedy in the show is rooted in classic stereotypes, which means it will be relevant forever" says Brent Pella of the show's future.
Comedy is a world that often has its participants fighting for crumbs, but Wild N' Out flipped that narrative to show what can be done if comedians come together. Nick's platform has created opportunity and trajectory for comedians that are now household names and stories like these make the future for Wild N' Out even brighter.
Nick is now in a position with multiple networks to execute this idea moving forward. It's been a wild ride, but that seems appropriate if you've watched the show.