Ticket sales have ended. Please check out one of these upcoming shows!
Saturday January 28th, 2023 - 7:30PM
Location : The Studio Austin, TX
It's here again. It's time for the Latinos to invade Austin. I mean, this IS Texas, but you know – Austin somehow became the land of the bros on scooters, so we're doing our part to keep it diverse.
Featuring some of the best in town, these killers are ready to make the jokes that will make your mom blush and maybe get a shoe thrown at the stage. Who knows? But we're betting on absolute chaos.
Doors at 6:30PM | Show starts at 7:30PM
---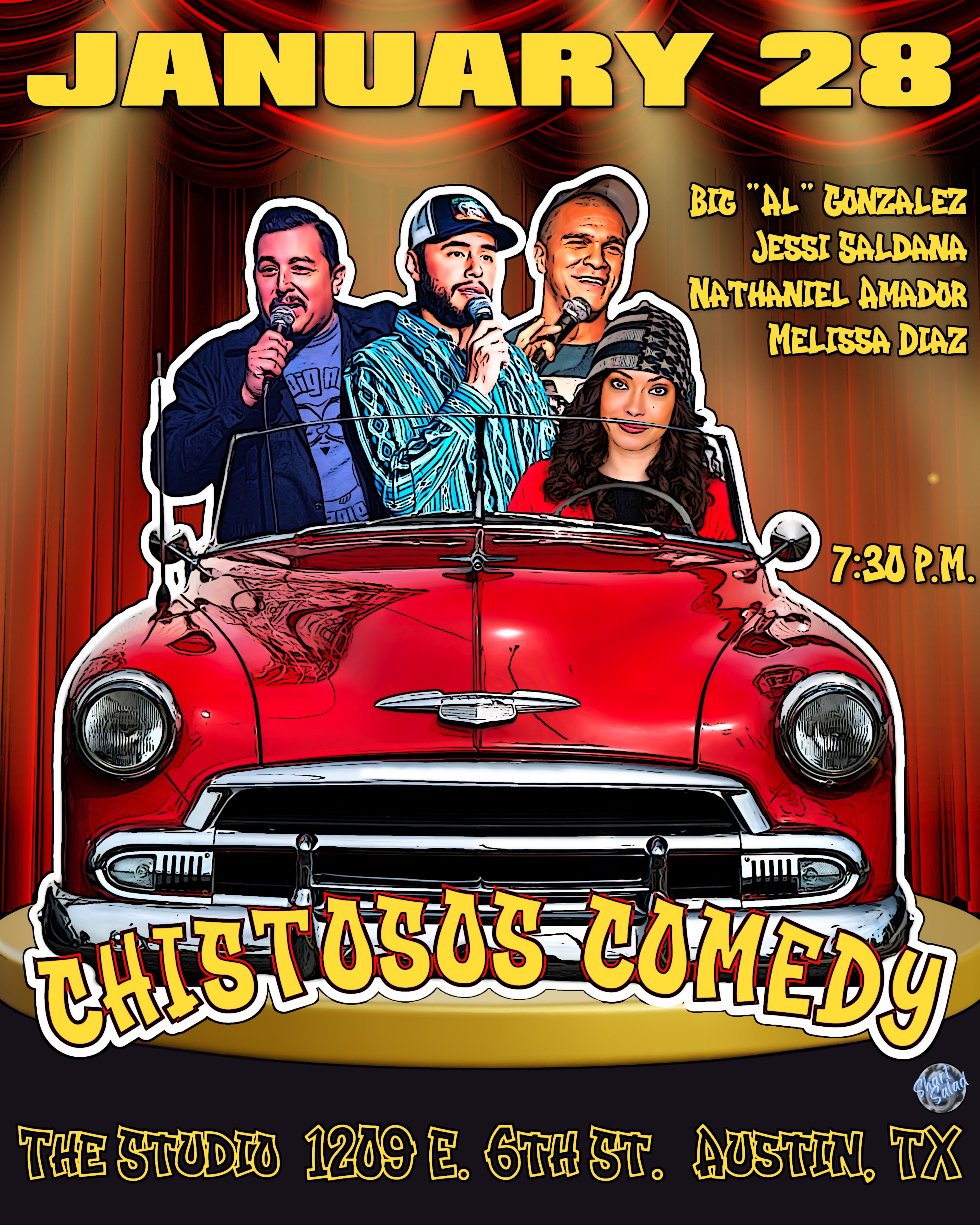 ---
Ticket Info
- Tickets are sold individually
- Please be advised that this seating can involve shared tables with other guests
- You can pick your tickets and where you will be seated at
- Next to each ticket is a layout of the venue and where your tickets will be located
- There are NO REFUNDS
- No heckling or videos during the show, if you can't play nicely you will be asked to leave
- There is absolutely NO VIDEO RECORDING whatsoever
- If you don't show up 20 MINUTES after the show time, you will forfeit your tickets
- Make sure to have fun and be respectful during the show
Grab your tickets before you are stuck wishing you had. Get them now!